HDP writes to Iranian Ambassador for Panahi
HDP Co-chairs have written a letter to the Iranian Ambassador for Ramin Hossein Panahi, the Kurdish political prisoner under constant threat of execution.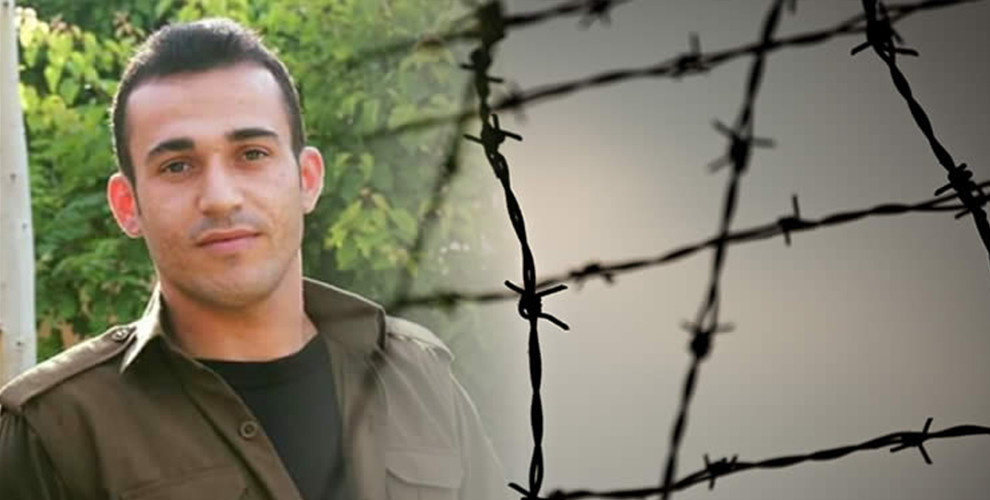 Peoples' Democratic Party (HDP) Co-chairs Pervin Buldan and Sezai Temelli wrote a letter to Iranian Ambassador Mohammad Ebrahim Taherian Fard for 24-year-old Kurdish activist sentenced to death Ramin Hossein Panahi.
In the letter, the co-chairs state that they are following the developments about Panahi with great concern and worry, and point out that Panahi's one year in remand is far from complying with the fundamental principles of international law.
As representatives for millions of Kurdish and democratic voters in Turkey, Buldan and Temelli called for an immediate stay of execution for Panahi's sentence and the launch of a trial process compliant with universal standards of law. Buldan and Temelli urge the Islamic Republic of Iran to heed the calls as soon as possible.
Panahi had been captured by the Revolutionary Guard on June 23, 2017 in a wounded state during an ambush. Panahi was the only one who survived the attack and he wasn't armed. Behzad Nuri, Hamed Seyf Panahi and Sabah Hossein Panahi were executed in the ambush, and the 24-year-old activist was arrested on charges of membership to the organization Komala.
Panahi was issued a death sentence, which was approved by the Iranian Supreme Court by early April. There were concerns that Panahi would be executed by the first week of May, but the execution was postponed after intense protests. Iranian officials told Panahi's family that he would be executed after the Eid. Panahi is currently under constant threat of execution. The United Nations and Amnesty International have also called for the annulment of the sentence.