Helin Hasret Şen Child Rights Academy opens in Amed
The Helin Hasret Şen Child Rights Academy was inaugurated in Amed in the presence of the mother of the child murdered by Turkish police in front of her house during the 2015/2016 curfew.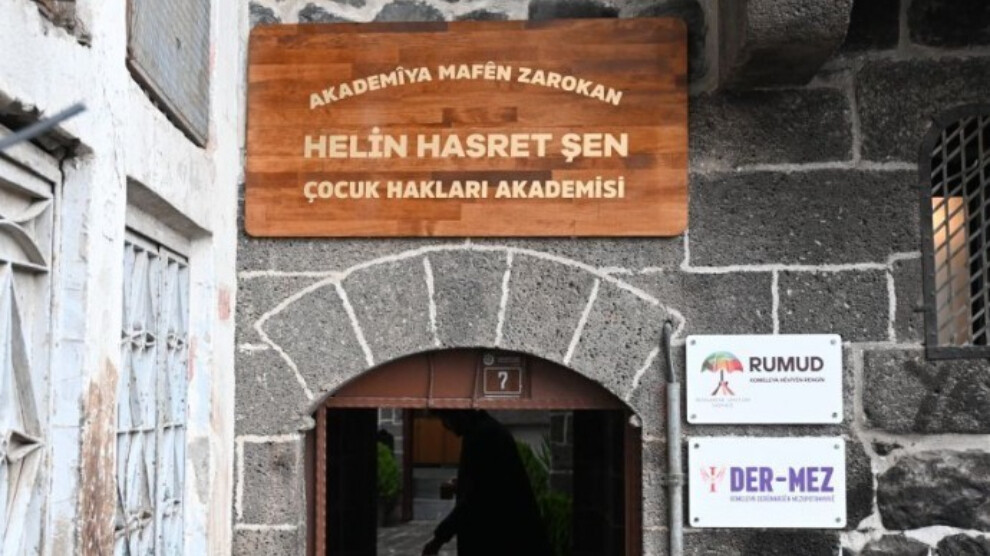 The Association of Colorful Hopes (RUMUD) and the Association of Psychiatrists of Mesopotamia (DER-MEZ) inaugurated the "Helin Hasret Şen Child Rights Academy", where violations of children's rights will be monitored, reported and made visible.
Many representatives of civil society organizations and institutions attended the opening ceremony held in Sur district of Amed.
Speaking at the opening, RUMUD board member Zeynep Demir Akçer spoke about the inequality towards Kurdish children. Akçer said: "We see that Kurdish children are discriminated against in all areas of self-expression and the right to play. Children's right to life is violated when they play, go grocery shopping and carry out their vital activities. The state must protect children's right to life. Playgrounds are transformed into police stations."
Helin Hasret Şen
Nazime Şen, the mother of Helin Hasret Şen, killed by Turkish police on 12 October 2015 during the curfew in Diyarbakir/Sur and whose name was given to the academy, said children's rights were violated in Kurdistan. Şen said: "Helin became the voice of the children who were murdered while playing [in front of their homes. Helin is the symbol of injustice and suffering mothers. She is the voice of all murdered children. It was a child who was murdered while playing in front of her own door."