HPG: Four Turkish soldiers killed in Şırnak countryside
Guerrillas continue inflicting blows on the Turkish occupation army in Kurdistan.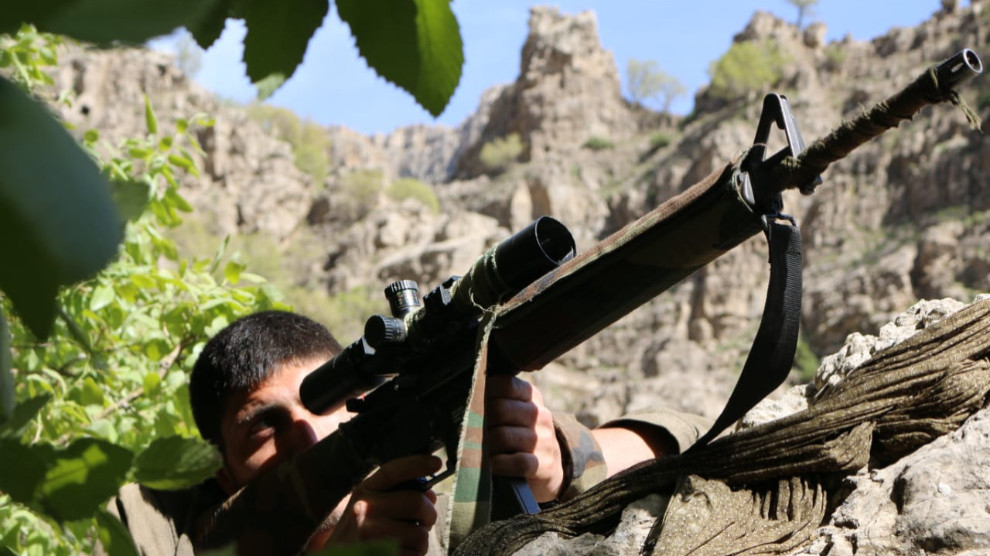 The Press Office of the People's Defense Forces (HPG) released a statement detailing the latest guerrilla actions and Turkish military attacks in Kurdistan territory.
Accordingly, guerrillas hit a Turkish military unit on move in the area of Kato Jirka in Şırnak's Beytüşşebap district. The action, carried out at 16:30 on July 29, left four soldiers dead and one other wounded.
On the other hand, HGP reported that the Turkish army launched an operation in Gabar region of Şırnak on June 13. The Turkish army airdropped soldiers in the operation zone following a bombardment of the area with fighter jets. While the operation continued till June 14, three guerrillas were martyred in the clashes and bombardments during the course of the operation, said HPG and added that the identities of the fallen guerrillas will be announced later on.
HPG stated that the Turkish army bombarded the area of Tabura Erebe in Avashin region of Medya Defense Zones on July 30. The bombardment with howitzers and mortars started a fire in the forests.