IHD and relatives of the disappeared pay tribute to Vedat Aydın
Relatives of the disappeared and the IHD commemorate Vedat Aydın, the HEP president murdered by unknown people and pointed out that the killer was the State.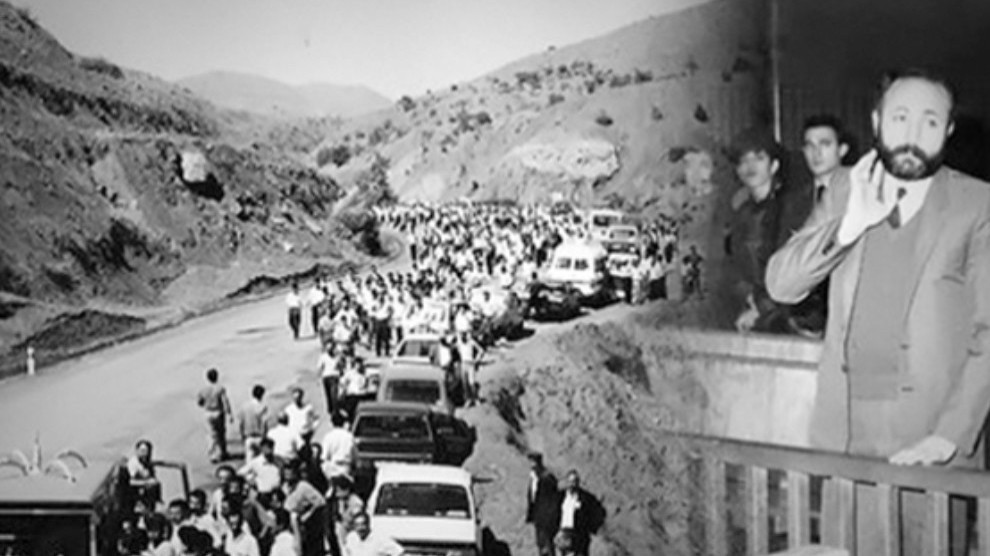 Relatives of the disappeared people and IHD Amed Branch published a video in the 595th week of their actions organized with the slogan "Find the disappeared, put the perpetrators on trial".
The relatives and IHD people asked for the killers of the People's Labor Party (HEP) Amed Provincial President Vedat Aydın to be brought to justice. Vedat Aydın was taken from his home on 5 July 1991 because he "had the give a statement". His body was found under a bridge near Maden in Elazig on 7 July 1991.
Vedat Aydın's brother Veysi Aydın said that being opposed to the system is a sufficient reason to be seen as an enemy by the State and added: "If you are Kurd, this is even truer. My brother and the others were targeted because they opposed the State's policies, and they bravely denounced the mistakes of the State. We are not looking for what caused Vedat Aydın killing. In my opinion, other disappeared people also should not search. The cause of these killings is the State."