IHD files complaint about violence suffered by Semra Güzel while in police custody
The human rights association (IHD) has filed a complaint about the mistreatment of HDP MP Semra Güzel by police during the arrest and transfer. The IHD accuses the authorities of torture, mistreatment, abuse of office and insults.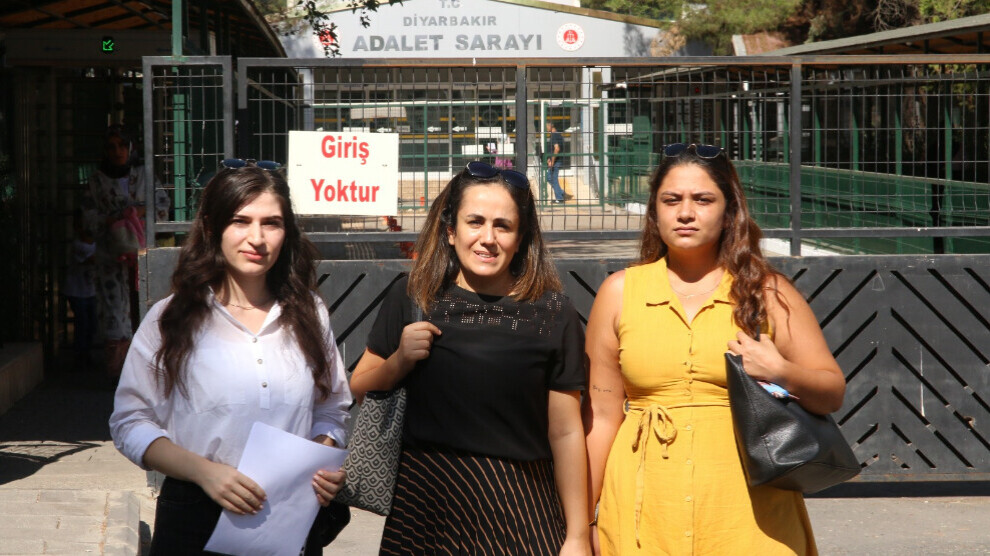 HDP MP Semra Güzel was arrested in Istanbul on Friday after her immunity was lifted. The deputy was arrested on fabricated charges of "treason" and "membership of a terrorist organization" and was beaten and mistreated while being sent to prison. The human rights association IHD has now announced that it will file a lawsuit to expose the attacks on the MP.
The criminal complaint filed by IHD to the Diyarbakır Prosecutor General's Office demands that those responsible for torture, ill-treatment, abuse of office, insults and degrading acts during the arrest and transfer of Semra Güzel to the court, as well as for disseminating the images of the transfer are identified and appropriately investigated for "inciting public hatred and hostility."
"Torture and Abuse"
The IHD's criminal complaint said: " Semra Güzel was tortured, ill-treated, insulted and humiliated during detention. The confidentiality of the investigation was violated and footage of her arrest and transfer to court was made available to the public in a manner which fuels hatred and hostility. The footage shows that the security forces harassed Semra Güzel, abused their status, tortured and insulted her. The dissemination of these images, which contain numerous criminal offences, also constitutes an offense of incitement to hatred and hostility. Article 17 of the Constitution guarantees that everyone has the right to see their physical and psychological existence protected. The first paragraph of the said article aims to protect human dignity. According to paragraph 3, no one may be tortured or persecuted, and no one may be subjected to punishment or treatment incompatible with human dignity."
"It is worrying that such crimes are actually filmed"
The Human Rights Association also noted that Güzel is still a member of parliament. "Torture is a crime against humanity and is prohibited under all circumstances under national and international law. Here, being filmed is a woman being harassed. She is still a Member of Parliament and has campaigned for women's rights for many years. The fact that these images of this crime are being freely distributed worries us all the more as human rights defenders. The publication of such images seeks to normalize acts of torture and ill-treatment and provides impunity for the officials who committed the crime. It is well known that the driving factor behind the continuation of gross human rights abuses is impunity. The perpetrators can be confident that they will not be brought to justice and punished."
The case against Semra Güzel
Semra Güzel was taken into custody in Istanbul on Friday and sent to prison a day later by order of a court in Ankara. The basis is criminal proceedings on suspicion of "membership in a terrorist organization" and "treason". Accusations based on photos showing Güzel with her former fiancé, a guerrilla fighter who died in a Turkish air attack in 2017. To clear the way for the indictment, the MP's parliamentary immunity was withdrawn in March. While in custody, she was mistreated by the police, as shown by video footage distributed by the Turkish Ministry of the Interior. She has been transferred to Silivri Prison.