IHD's Melet: The government has set itself outside of humanity
IHD Van branch chair, Murat Melet, asked what kind of  government is that which sent the remains of a HPG guerrilla to his mother by post.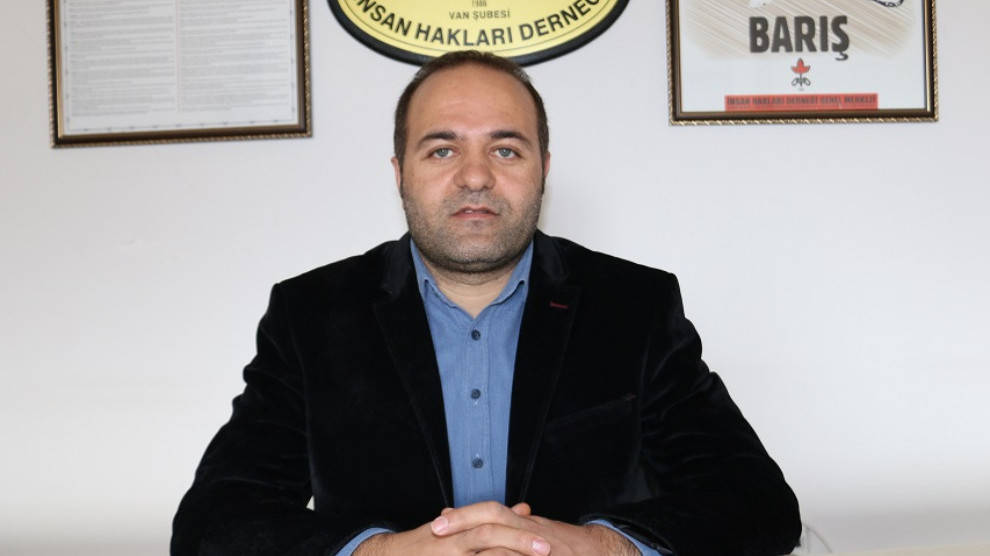 The remains of HPG guerrilla Agit Ipek, who fell martyr on 23 May 2017 in Xelasor hill in Dersim, was not delivered to his family for three years despite their attempts. In May 2019, the family was called and told that the remains of Ipek had actually be found. The Ipek family was asked a blood sample to perform a DNA test.
The DNA test indeed confirmed that those were the remains of Ipek. Tunceli Chief Public Prosecutor's Office received the remains from the Istanbul Forensic Medicine Institute (ATK) and in turn sent them to Diyarbakır Chief Public Prosecutor's Office, where the Ipek family resided.
The remains were then delivered to the Ipek family who lives in Bağlar, in Amed on 10 April by post.
Human Rights Association (IHD) Van branch chair Murat Melet said that what was done was inhumane. "No such inhuman practice has been carried out until today. No cruel, dictator and ruler has sent the remains of a person to his family by post."
Melet added: "They have tortured hundreds of bodies in Kurdistan, attacked funeral ceremonies and now they sent the remains of HPG guerrilla Agit Ipek to his family by post. People should react to such practice."
Melet also pointed out to the resources spent by the government in the war against Kurds in Turkey at a time when the world is putting resources in the fight against the coronavirus emergency.
Melet called on "all democrats, human rights defenders and peace advocates to stand up to this inhuman practice. Let us unite and build a dignified peace against fascism. Only a dignified peace can prevent this fascism."