IHD report reveals continued violations of children's rights in the Kurdish region of Turkey
Kurdish children continue to suffer from massive violations of their rights in Turkey.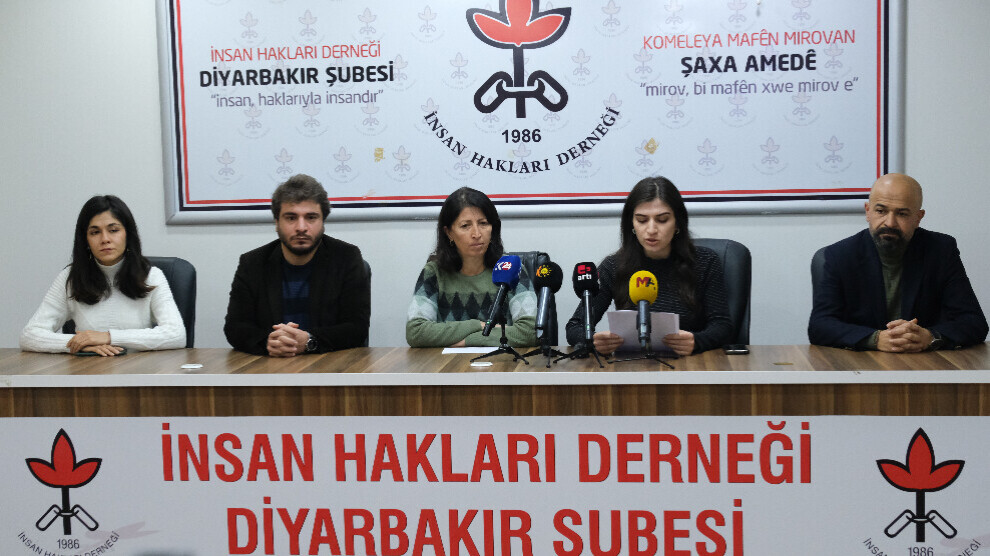 The Human Rights Association (IHD) branch in Diyarbakır presented its Report on Child Rights Violations in South-East Anatolia Region for 2022-2023 on the occasion of World Children's Rights Day on November 20.
Presenting the report, IHD administrator Jiyan Ormanlı stated that children in the Kurdish region continued to be exposed to violence, detention, arrest and massacres.
Jiyan Ormanlı listed the violations suffered by children in the Kurdish region as follows:
Three children lost their lives as a result of extrajudicial execution by law-enforcement officers.
Four children lost their lives and 254 others were injured in various ways as a result of official failure/negligence.
Three children were seriously injured as a result of the detonation of mines and explosives left behind in conflict zones.
 19 children lost their lives under suspicious circumstances, with Urfa, Mardin, and Şırnak being the most affected provinces.
10 children driven to suicide lost their lives and 4 others engaged in suicide attempts, with most of the cases taking place in Şırnak and Mardin. One child was driven to suicide in prison. 
At least four children lost their lives and one was injured as a result of domestic violence. Two children were exposed to domestic sexual abuse.
At least eight children lost their lives and thirteen others were injured due to violence in the public sphere. At least 279 children were subjected to sexual abuse and attack in the public sphere, and three were forced into prostitution.
As a result of violations against the freedom and safety of children, at least 191 were taken into custody and three were imprisoned. At least 19 children experienced torture and ill-treatment, including two in detention, one in prison, and 16 outside detention centers.