Iran executed three Kurdish political prisoners
This Saturday, three Kurdish young men have been executed: Ramin Hossein Panahi, Zanyar Muradi and Loqman Murad.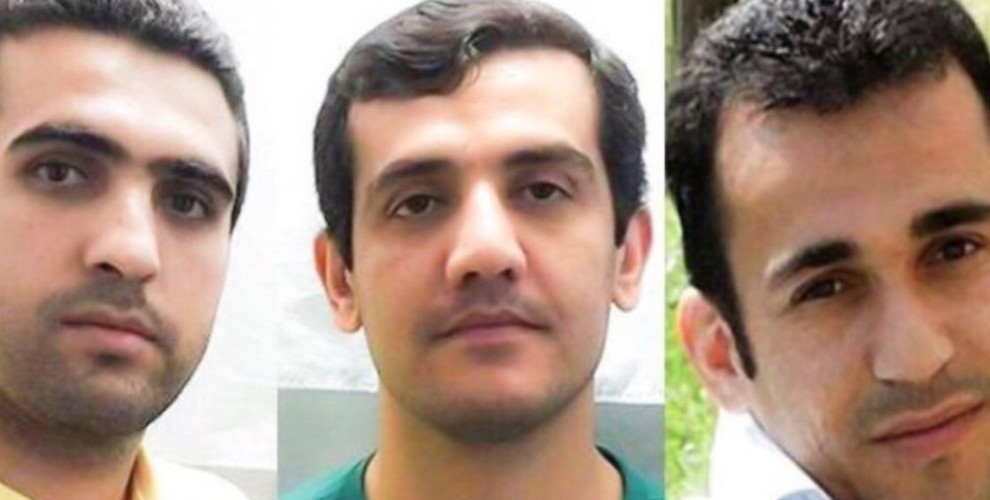 Three young Kurdish prisoners have been executed a few hours from each other in Iran. 
Any word is inadequate to describe the horror of death penalty. 
The Iranian regime is one of the countries which most resort to death penalty to crash political and cultural dissent. 
This Saturday, three Kurdish young men have been executed: Ramin Hossein Panahi, Zanyar Muradi and Loqman Murad.
Panahi's brother Emced Hossein Panahi announced that his brother was executed on his twitter account.
A few hours later it was learned that Kurdish political prisoners, cousins Zanyar Muradi and Luqman Muradi, had also been executed. 
The two cousins were in prison since 2009. According to the official Iranian agency, Farsnews, the two cousins were executed together. 
The official news agency Farsnews announced that Kurdish political activists Zanyar and Loqman Muradi, detained in the Recaiishahr Prison in Kerec, were executed in the morning hours. According to Farsnews, Zanyar and Loqman Muradi and Penahi were executed together.
Panahi was convicted and sentenced to death after a grossly unfair trial on 16 January that lasted less than an hour. His family told Amnesty International that he appeared before the Revolutionary Court in Sanandaj with torture marks on his body, but that the court failed to order an investigation into his claims that he had been forced to "confess" to the crime.
Between his arrest and trial, he was allowed one brief meeting with his lawyer, which took place with intelligence officials present. The Supreme Court upheld the conviction and death sentence in March 2018.
Ramin Hossein Panahi was first arrested on 23 June 2017. Following his arrest, he was forcibly disappeared for four months. According to him, during this period and a further two months of solitary confinement, Ministry of Intelligence and Revolutionary Guard officials repeatedly tortured him, including through beating him with cables, kicking and punching him in the stomach and hitting his head against the wall. They also deliberately denied him adequate medical care for the injuries he sustained from being shot at the time of his arrest.