Jailed HDP MP receives visitation ban due to Kurdish song
HDP Hakkari MP Leyla Güven, held hostage in prison, was issued a one-month visitation ban because of a Kurdish song sung in her ward.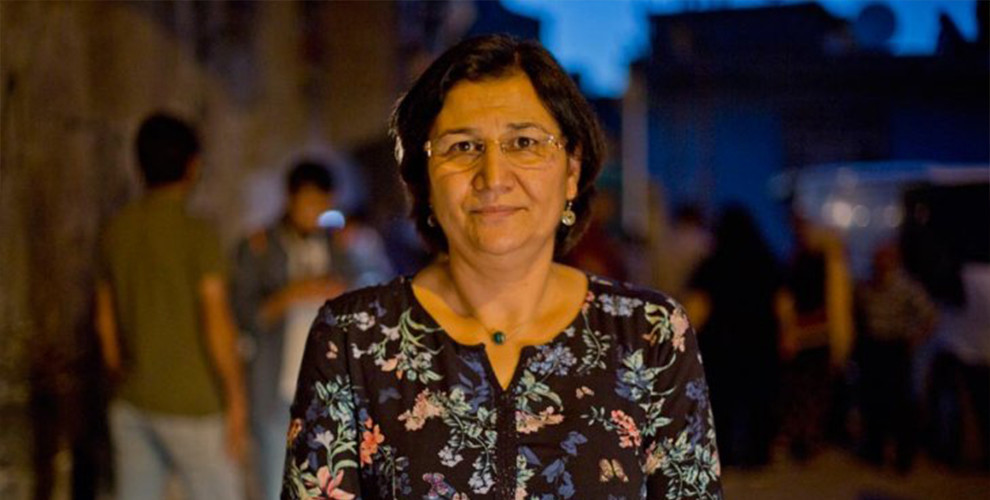 Peoples' Democratic Party (HDP) MP and Democratic Society Congress (DTK) Co-chair Leyla Güven, held hostage in the E Type Prison in Amed, was issued a scandalous disciplinary notice.
The prison administration said the reason for the punishment is the words, "Biji Serok Apo" in the song which was reportedly sung by the female prisoners in her ward.
The HDP MP, alongside three other prisoners Elif Atdemir, Menal Temel and Hilal Ölmez, will not be able to hold open or closed visitations for one month.
According to Jinnews, lawyer Cemile Turhallı said the MP needs to undergo eye surgery but is not referred to the hospital because she refuses to be handcuffed in transit.
Güven was detained on January 22 on the grounds of her statements against Turkey's operation to occupy Afrin and her legal works within the DTK. Following 9 days in custody, she was imprisoned on January 31 after appearing in Diyarbakır 9th Heavy Penal Court.
On June 29, Diyarbakır 9th Heavy Penal Court unanimously approved the objection filed by lawyer Reyhan Yalçındağ against Güven's ongoing imprisonment. However, the prosecutor for 9th Heavy Penal Court filed an objection to the 10th Heavy Penal Court against the release warrant, arguing that the decision was against the procedure and there was an escape danger for the co-chair of the DTK. 
Güven still remains in prison although she was elected deputy for Hakkari in June 24 elections.