Justice for Roboski campaign goes on
Despite the European Court of Human Rights dismissal of the application, Roboski families keep fight for justice.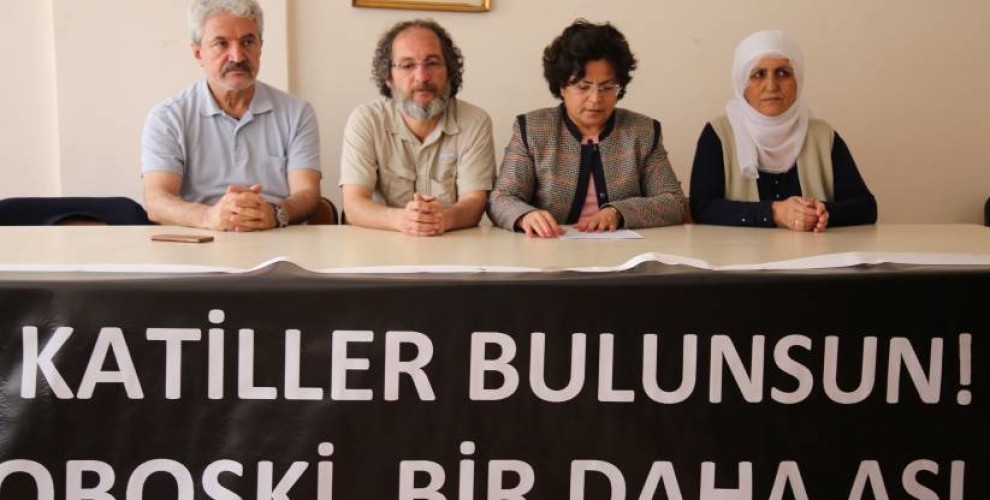 The Justice for Roboski Initiative reacted to the decision of the European Court of Human Rights (ECHR) to reject the application for the murder of 34 civilians, mostly children, as a result of the bombing of the Turkish army on 28 December 2011.
The Initiative organised a press conference at the Human Rights Association (IHD) Ankara Branch office. IHD Ankara Branch executive Nuray Çevirmen read the statement.
Çevirmen stated that such a decision by the ECHR is unacceptable. She reminded that on 18 July 2014, 34 lawyers applied to the Constitutional Court on behalf of 14 applicants.
Following this application, the Constitutional Court demanded a defense from the Ministry of Justice, Çevirmen said: "The minister presented a defence based on what had been said by the General Staff. The argument was basically that the army felt threatened by the group of people who was identified as armed. But it appeared that the circumstances were not such as to require an excessive use of force".
After the application, the Constitutional Court made a preliminary examination on 4 August 2014 and informed the lawyers of some deficiencies in the application file needed to be answered within 15 days.
On 25 February 2016, the Constitutional Court rejected the request on the grounds that the deficiencies found were not answered in the stated period.
Çevirmen underlined that, contrary to what the ECHR stated, the domestic legal resources have been exhausted.
Çevirmen said: "On 22 August 2016, Selahattin Encu and 275 people applied to the European Court of Human Rights. On 23 April 2018, the European Court of Human Rights, which convened as a committee, passed the resolution. According to the resolution, 'When considering the conclusions of the Turkish Constitutional Court, about the fact that the applicants did not answer to the deficiencies identified in accordance with the relevant procedural requirements; the ECHR finds that the applicants did not exhaust all domestic legal resources available. Since domestic resources are not exhausted, these applications must be found unacceptable under Article 35 § 1 of the Convention. For this reason, the Court unanimously found the applications unacceptable. This decision was made in French language and was notified in writing on May 17, 2018".
Nuray Çevirmen said that this decision actually doubled the pain of the families and added: "In the seven years long legal battle fought by these families, they have been suffering from all kind of repression and harassment. They have been insulted, detained, threatened. Yet these families have kept going, informing the public opinion through press conferences, public meetings, appeals both international and national. It is unacceptable that the legal battle of these families is shattered like this. The families and all of us, human rights defenders will continue to fight until justice is done".