Justice Vigil by family of missing university student Gülistan Doku reaches day 13
The Justice Vigil carried by the family of Gülistan Doku in front of Dersim Courthouse continues on its 13th day.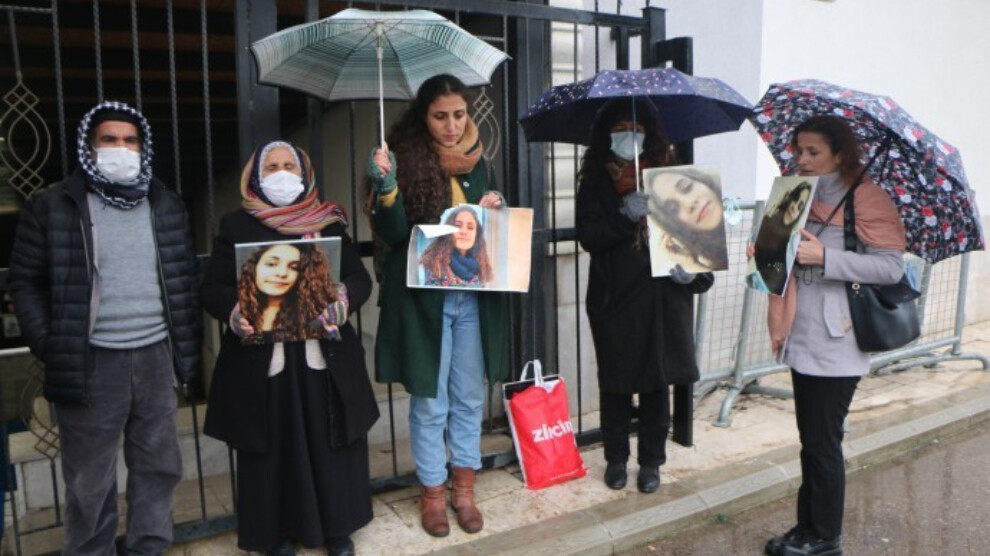 On 5 January 2020, Gülistan Doku, a student at Munzur University in Dersim, went missing. Her family launched a Justice Vigil on 1 January in front of Dersim Courthouse. The family wants to know what happened to their daughter. Gulistan's mother Bedriye and father Halit Doku came to the courthouse and said: "We want our daughter back, find our daughter."
Peoples' Democratic Party (HDP) Dersim Provincial co-chairs Ibrahim Kasun and Nurşat Yeşil and members of the Dersim Women's Platform paid a solidarity visit to the family.
Where is Gülistan Doku
22-year-old Gülistan Doku disappeared on 5 January 2021. Immediately after her disappearance, it was feared that she might have been the victim of a violent crime. Only one day earlier, her ex-boyfriend Zainal Abakarov had forcibly tried to drag the young woman into his car. Doku resisted and passers-by who had witnessed the incident informed the police.
However, the police ruled out the man, whose stepfather - now suspended - was a police officer in Dersim, as a suspect relatively early on. The authorities have no other leads, however, even though almost every neighborhood in Dersim is under surveillance 24 hours a day with surveillance cameras and directional microphones. Instead, the police suspect that the student committed suicide.
Abakarov has gone into hiding and allegedly cannot be found.