Kurdish migrant dies after arrival in Germany
A 25-year-old Kurdish man who managed to cross Belarus and Poland died late last month just after reaching Germany. Baxtiyar Anwar's body was returned home to South Kurdistan for burial on Sunday.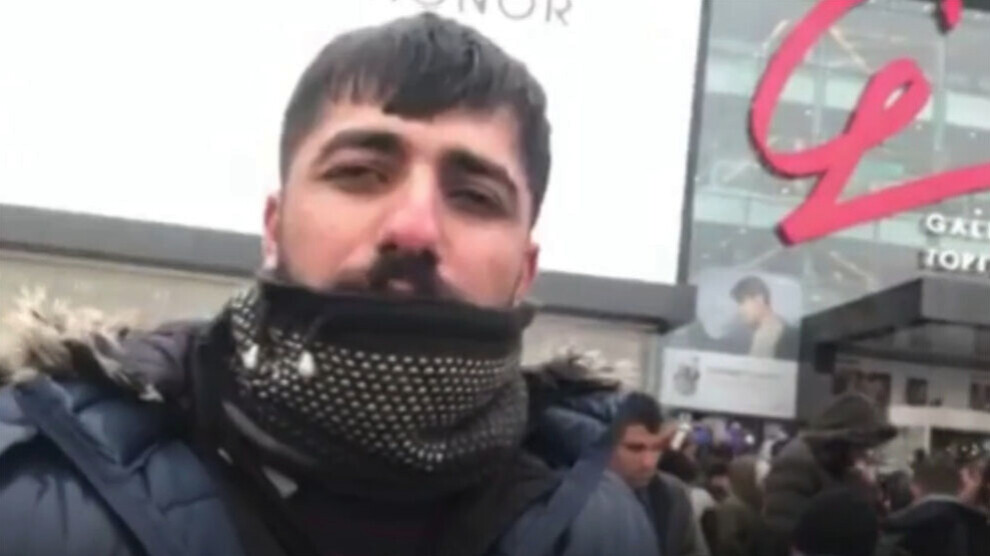 Baxtiyar Anwar died three weeks ago in the early hours of Tuesday, November 23, in eastern Germany. He had crossed the Oder-Neiße River from Poland and was with a group of 11 others in the woods near Guben, in the south of the state of Brandenburg.
Anwar was buried on Sunday in the Barika camp in southern Kurdistan (northern Iraq). Infomigrants researched his story.
Baxtiyar's deadly journey
Anwar had left for Belarus at the end of October. It was his second attempt to reach Europe. The first time, in September, he was caught and flown back home a month later. He had paid a smuggler around €7,000 to try again.
Half-way through his journey, on November 13, Baxtiyar sent a video from Minsk to Ranj Pzhdary, a Kurdish journalist and activist. The video shows a large number of migrants gathered in the center of the Belarusian capital. In the video, Baxtiyar explained that a group of them are planning to head to the Polish border again. He seemed confident and healthy.
The next time he made contact with Pzhdary was to tell him that the Polish authorities were trying to force them back, but that despite a "pain in his heart and in his eyes," he was determined to continue to try to reach Germany. After that, Pzhdary told InfoMigrants, he never heard from him again. 
The next time he contacted Peshdari, he told him that the Polish authorities were trying to force them to return. However, he said, he was determined to reach Germany despite "pain in his heart and eyes". After that, Peshdari told InfoMigrants, he never heard from him again.
Life of poverty
Baxtiyar had spent his whole life as a refugee. He was desperate to escape the poverty and hopelessness of life in the refugee camp that was his home.  His family had fled Iran during the 1979 Iranian revolution and ended up in a camp near Sulaymaniyah. After two years they were moved to the Altash refugee camp for Iranian Kurdish refugees near Ramadi in central Iraq where Baxtiyar was born.
After Saddam Hussein was removed from power in 2005, when Baxtiyar was about nine years old, the family returned to the Kurdistan Region and settled in the Barika camp, home to 700 families.
Death at Europe's borders
Among the thousands of people who have traveled to Belarus in recent months hoping to reach Western Europe, hundreds have been Iraqi Kurds. Iraqis have also been among at least 12 migrants who have died since August at the border between Belarus and the European Union countries Poland, Lithuania and Latvia.
With the media focus on the external border, less attention has been given to the deaths of migrants inside the EU. Baxtiyar is not the only person to have died at the Polish-German border. In October, the dead body of an Iraqi man was discovered in a truck which had crossed the border from Poland into Saxony. Police said that about 30 other people had got out of the truck and described it as a people-smuggling effort gone wrong.
German authorities do not know why Baxtiyar died – an autopsy was unable to determine the cause of death according to the public prosecutor's office in Frankfurt Oder. Pathology specimens have been kept in Germany for further examination, a spokesperson told InfoMigrants on Monday. Meanwhile the six people who were with Baxtiyar have not been found and are being asked to come forward as witnesses, the prosecutor said.