Lawyer Marhan says concern growing for prisoners in Covid times
Prisons have been pointed out as one of the places most at risk after the outbreak of the coronavirus pandemic.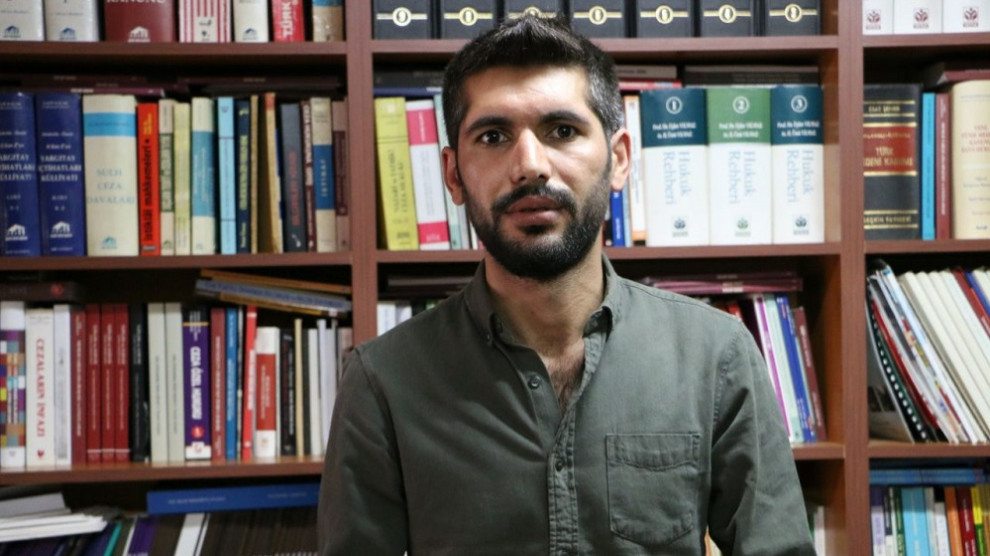 The new Law on Execution meant some prisoners were released within the framework of the fight against Covid-19, however political prisoners were not included in the new measures.
It is not known how many Covid -19 positive inmates have been in prisons since June, although it has been repeated times and times again that the epidemic was serious. The Ministry of Justice has not disclosed any data. In addition, prisoners, who are completely isolated from the outside world, can only meet with one person once a month due to the Covid-19 regulations.
Lawyer Barış Marhan from the ÖHD prisons commission told ANF about this restriction on visits and about the latest situation in prisons.
Marhan points out that many families are victims of this restriction: "During the pandemic, the Ministry of Justice imposed a number of new practices, open and closed views were suspended for an indefinite period. There was no visit with lawyers unless for a very urgent issue. In addition, prisoners were not transferred to hospitals unless they were facing an emergency.
But as of June 1, the visits of the lawyers were reinstated as a glass or something similar was put up to separate lawyers from their clients and some other precautions were taken. Family visits started as well, but are limited to a person at the time, once a month. We learned that Selahattin Demirtaş was not allowed to meet with his two children at the same time after [his wife] Başak Demirtaş brought it to the agenda. Actually, this is not the first time, it has happened many times. We know this from the information both our clients and their families give us. Families came from Van, Bitlis or Diyarbakır to prisons such as Edirne, Bolu and Kandira and faced the same treatment."
Lawyer Marhan continued: "Prisoners who are in isolation because of the pandemic are more isolated. In those one-person visits, there is usually glass in between, both prisoner and visitor wear masks and contact by phone. In other words, having a second person next to a person does not actually pose a great risk for the prisoner. So we actually see this as an arbitrary practice and an intensification of the isolation. In any case, there is no contact in that environment. At the beginning of the pandemic, the Ministry of Justice said they were increasing the weekly phone call from 10 minutes to 20 minutes, and they will provide video chat opportunities with families. However, even if the right to speak was increased to 20 minutes, the video call did not take place in any way and fell off the agenda. On the other hand, in the phone call, the prisoner has to use 20 minutes in a row. For example, the prisoner called a member of his family and this in turn calls another person, the prison administration immediately stops the call. And also gives the prisoner a communication penalty."
Stating that the latest situation of Covid-19 in prisons is not transparently disclosed by the ministry, lawyer Marhan said: "We do not know the latest situation because we cannot learn the number of cases detected from the Ministry, we only have old numbers. We know that a total of 6 prisoners died in April and May due to Coronavirus. In June, they announced that 72 prisoners were being treated for the Coronavirus. As of April, 79 guards were said to have tested positive for Coronavirus. We are now in September and we have not had any up-to-date information since then."
Underlining that hospital referrals were bad even before the epidemic, Barış Marhan states that it has become much more difficult now. "With the pandemic, the following situation happened, the prisoners remain in quarantine for 14 days after they are transferred to the hospital and back. However, the place they are staying is in no way suitable, they are kept in a small cell that is not exposed to sunlight and air. That is why most of the prisoners do not want to be referred to the hospital unless it is very urgent, to avoid staying in that cell."