Lawyer of Şenyaşar family calls on bar association to take action
Şenyaşar family continues their vigil for justice on the 143rd day. Serhan Kurt, lawyer of the family, called on bar associations to stand with the family.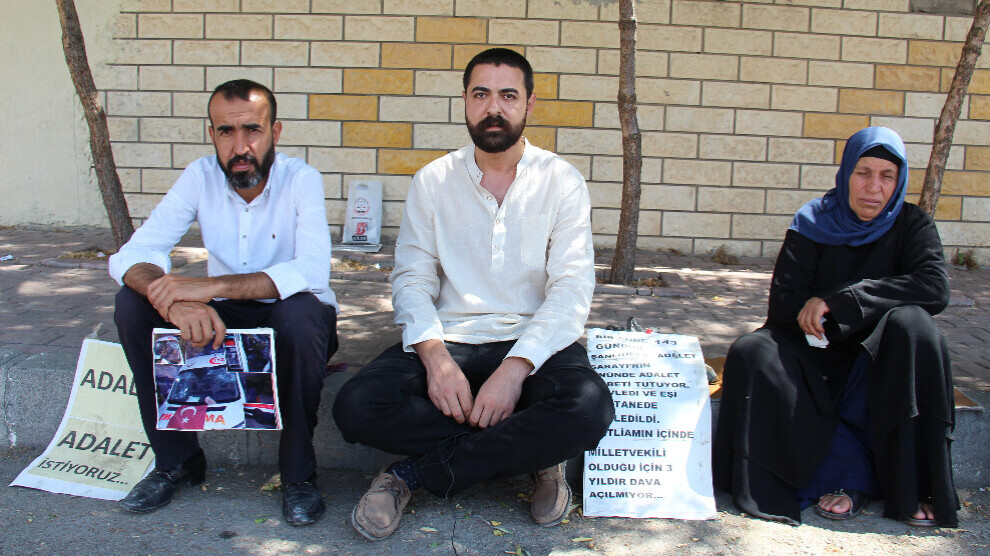 Emine and Ferit Şenyaşar's "vigil for justice" launched on March 9 continues on the 143rd day in front of Urfa Courthouse. Emine Şenyaşar had lost her husband and two sons in consequence of the attacks by AKP MP İbrahim Halil Yıldız's bodyguards and relatives, and Ferit Şenyaşar had been injured in the same attack.
' The judiciary is not independent'
Today, lawyer Serhat Kurt accompanied the Şenyaşar family in front of Urfa Courthouse. Kurt said, "We, together with the family, demanded to contact prosecutors many times but we received no response. The family, without any justification, have been taken into custody 5 times so far. They were subjected to violence and were hospitalized many times. Mother Emine Şenyaşar states that she will never give up their struggle although she is older than 65 and suffers many health problems."
Expressing that the judiciary is not independent and is scared of the political power, Kurt continued, "We call on all bar associations, law organisations and NGOs to stand with the Şenyaşar family."
Via social media accounts, the family released a statement, saying, "The mother has been in front of Şanlıurfa Courthouse for 143 days. Her requiem has melted even the pavements. She frankly demands those involved in the slaughter of her husband and sons in the hospital to be brought to account before the judiciary. Tomorrow may be late. We demand justice, right now!"