Many detained in police attack on Saturday Mothers
Police attacked the Saturday Mothers and handcuffed several activists behind their backs while detaining them.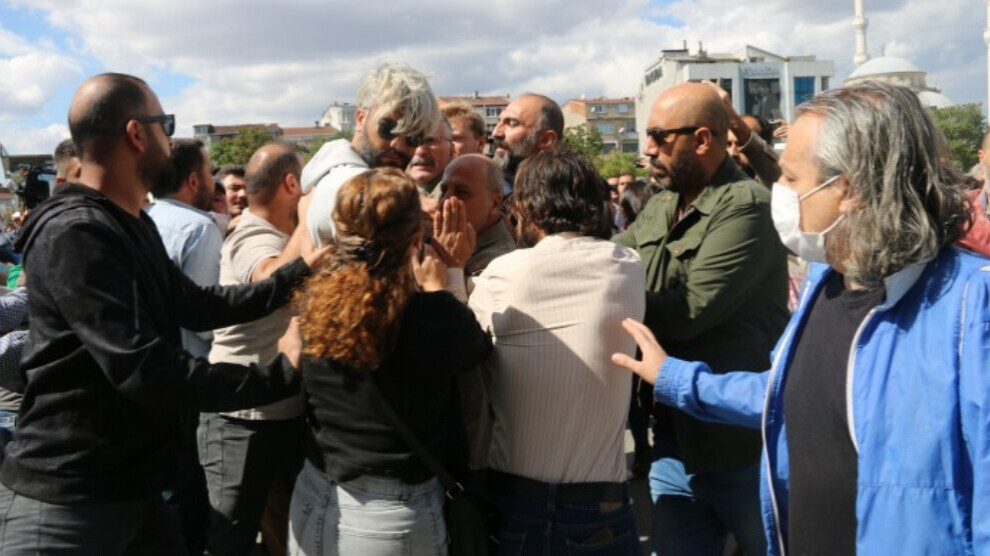 The 5th hearing of the lawsuit against 46 people, including the relatives of the disappeared, who were battered and detained during a police attack on the 700th week of the Saturday Mothers' protest, will be held at the Istanbul 27th High Criminal Court.
The Saturday Mothers were set to make a statement to the press before the hearing in front of the courthouse along with representatives of human rights organizations, political parties and non-governmental organizations.
The group was blockaded by the police citing a one-day ban decision issued by the Kağıthane District Governor's Office.
While the activists decided to wait in front of the courthouse until the hearing in the wake of the obstruction, they were besieged and battered by the police, and many were taken into custody.
14 people, including lawyers dealing with the case, Efkan Bolaç and Meriç Eyüboğlu, Human Rights Association (IHD) İstanbul Branch Head Gülseren Yoleri, IHD İstanbul Branch Executive Leman Yurtsever, Left Party member Alper Taş were handcuffed behind their backs as they were detained by the police.