MEBYA-DER: Enemy law executed on martyrs' bodies
MEBYA-DER criticizes the fact that the corpses of Kurdish martyrs are not delivered to the families, describing the action as inhumane.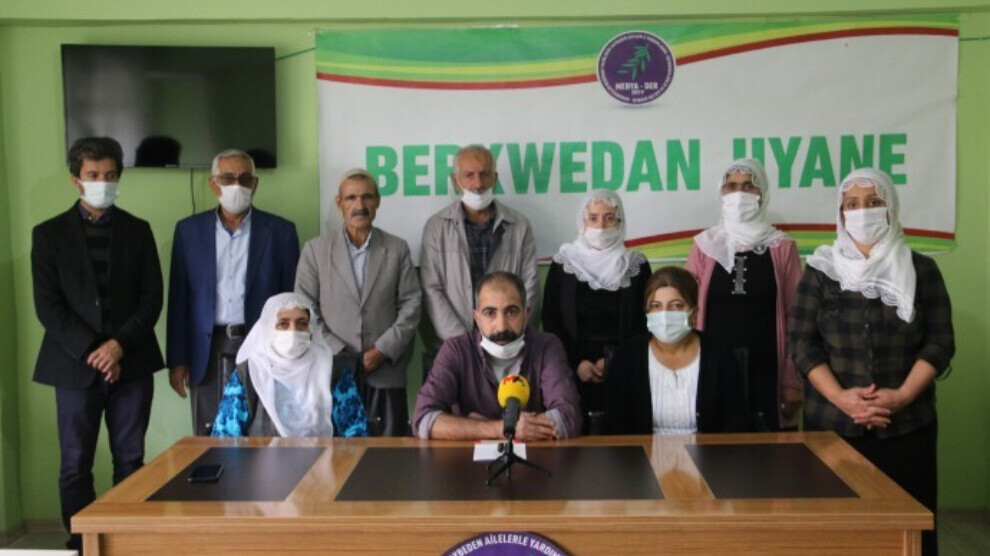 Solidarity with Families Who Lost Their Relatives in the Cradle of Civilizations Association (MEBYA-DER) drew attention to the situation of families who could not receive the bodies of their fallen relatives since the DNA results have not been disclosed despite them giving blood samples.
The press conference by the families was held in the association building in Amed (Diyarbakır) due to the police blockade of the Yeniköy Cemetery.
MEBYA-DER Co-chair Şeyhmus Karadag spoke at the press conference which was attended by Democratic Islam Congress (DİK), Peoples' Democratic Party (HDP) Amed Provincial Organization administrators, MEBYA-DER executives and families who could not take the bodies of their children.
'INHUMAN AND ENEMY LAW'
Karadag criticized the burial of the bodies of martyred guerrillas without performing religious duties in the cemetery of the nameless, and drew attention to the fact that these restrictions increased the suffering of the families. Underlining that those who lost their lives are not alone and they have families like everyone else, Karadağ said the following:
"The authorities say that only parents can take the bodies of those who lost their lives. Recently, one PKK member from Iran and two from Şırnak lost their lives in clashes. Since the parents of one of the PKK members from Şırnak passed away, his body was buried in the cemetery of the nameless. Although these families give blood samples, the authorities do not deliver the bodies. We ask: Will the bodies of these people not be delivered without their parents? The body of the Iranian PKK member was also buried in the cemetery of the nameless. All of these are inhuman and immoral practices. "  
Karadag stated that despite the fact that the bodies of 8 martyrs in Şırnak were identified through the blood samples of their families, the bodies have not been delivered to families for 35 days but kept in the morgue. Karadağ concluded by adding, "Stop the enemy law executed on dead bodies."