MED TUHAD-FED: They release prisoners when on the verge of death
Although the Forensic Medicine Institute (ATK) repeatedly issues reports on the health status of the prisoners, saying that "they cannot remain in jail", the Ministry of Justice, the Constitutional Court and local courts ignore them.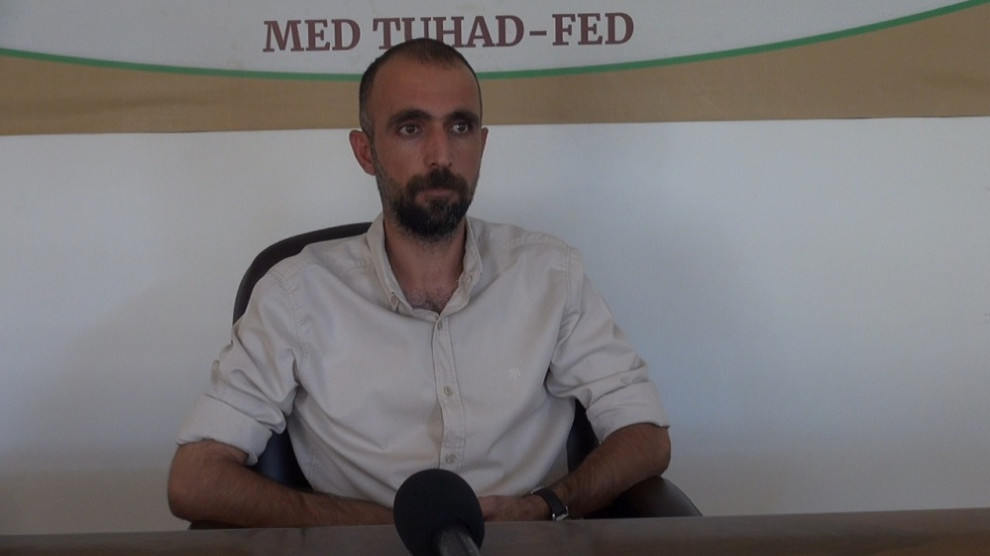 The families of the prisoners' demand that their relatives be released immediately.
Speaking to ANF on the subject, Salih Tekin, the executive of the Med Mesopotamian Prisoners' Families Legal and Solidarity Associations Federation (MED TUHAD-FED), said that this problem should be handled with humanitarian sensitivity and not just as a political issue. Emphasizing that ill prisoners have been subjected to injustice ranging from their right to health access to their sentence executions, Tekin added that they have become unable to receive treatment even inside prison.
Tekin added: "The issue of ill prisoners is still not on the main agenda in Turkey. There are prisoners who cannot stay alone in prison. There are dozens of applications and reports exposing this. We move the issue up the EU rapporteur on Turkey. However, nobody has taken any step so far. They put even Peace Mother, Makbule Özbek, into prison despite her illnesses. The detention, which should be applied as a precaution, is actually a problem for the life of people."
Stating that the silence of the current government and the passivity of the opposition and civil society associations regarding the issue of ill prisoners caused the problem to grow further, Tekin said: "The inability of independent human rights institutions to carry out proper visits to prisons and the lack of information regarding access to health mean prisoners are actually in a greater danger. The fact that many civil society organisations remain passive about this problem actually makes our job difficult. We are also having difficulties in reaching ill prisoners who are on our lists. There are ill prisoners in many prisons from Edirne to the Black Sea, from Central Anatolia to Van. Since we are dealing with these problems alone, we hardly get any answers from our applications."
Tekin also gave information about the work of their Federations: "We examine all violations of rights and prepare reports on them and present them to the relevant institutions and organizations. Our work is overshadowed from time to time because of the political limitation in the country. Again, the opposition press is under very serious pressure. We have serious difficulties in sharing our demands with the public. Although our work is transparent and open to the public, there are efforts to illegalize our institution. We can't even reveal our prison district report to the outside. Within the institution, we are really struggling."