Narges Mohammadi's letter to Javid Rahman: The human rights situation in Iran is dire
Iran's authorities convicted Narges of several trumped-up offences in connection with her human rights work and sentenced her to many years in prison, charging her with "spreading propaganda against the system."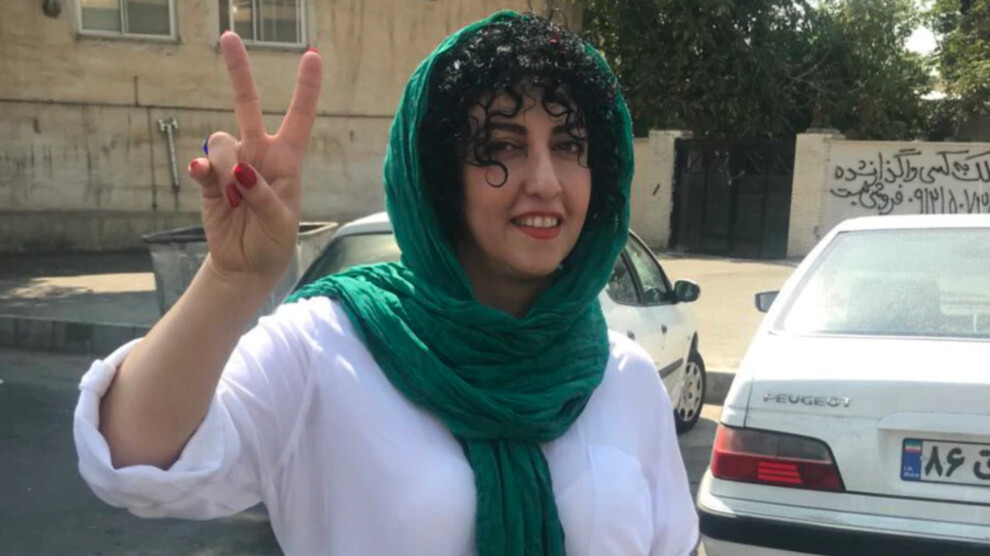 Iranian rights defender Narges Mohammadi penned an open letter addressed to United Nations Special Rapporteur Javid Rahman and described the human rights situation in Iran as "dire".
This imprisoned civil activist wrote that a number of cultural and teachers 'rights activists are pressured by security clauses, and at the same time a number of labor activists are also imprisoned in solitary confinement.
Narges Mohammadi pointed out that imprisonment in solitary confinement and denial of contact with family are the hallmarks of "white torture" against civil activists, urging Javid Rahman to take effective measures in this regard.
In recent months, with increasing trade and livelihood protests by teachers and workers, a number of trade unionists have been detained and imprisoned in Iran.
Narges Mohammadi wrote in her letter: "Suppression of independent civil institutions is one of the goals of the Islamic Republic in order to disintegrate civil society and prevent people from achieving democracy, which is one of the violations of human rights."
In her letter, the human rights activist also stressed that the protest movements and civil struggles of the Iranian people are aimed at a democratic transition from religious tyranny, and that these struggles need to empower people through the organization of civil society.
Mohammadi urged Javid Rahman to prevent the suppression of independent civil institutions by pressuring the Islamic Republic and to support civil institutions and activists in this field to achieve democracy in Iran.
Narges Mohammadi wrote this letter under the circumstances that she is serving her sentence in Qarchak (also Gharchak) women's prison.
Iran's authorities convicted Narges of several trumped-up offences in connection with her human rights work and sentenced her to 16 years in prison in 2016. She was finally released from prison in 2020 after tens of thousands of people called for her release.
But she was once again sentenced to over 10 years in prison and 154 lashes in April 2022, and charged with "spreading propaganda against the system".
According to Amnesty International, Iran's rights defenders face incredible danger. Prisoners in Gharchak, where Narges is imprisoned, have reported overflowing sewage, putting prisoners at risk of disease. Despite this, Narges doesn't give up. She keeps fighting for human rights, even in prison. She needs you to keep fighting too.
"We must again show Iran that the world is watching and that we won't stay silent in the face of injustice," Amnesty says.