New decision on release of lawyers on death fast expected
New decision expected on the release of lawyers Ebru Timtik and Aytaç Ünsal who are on hunger strike since 5 April.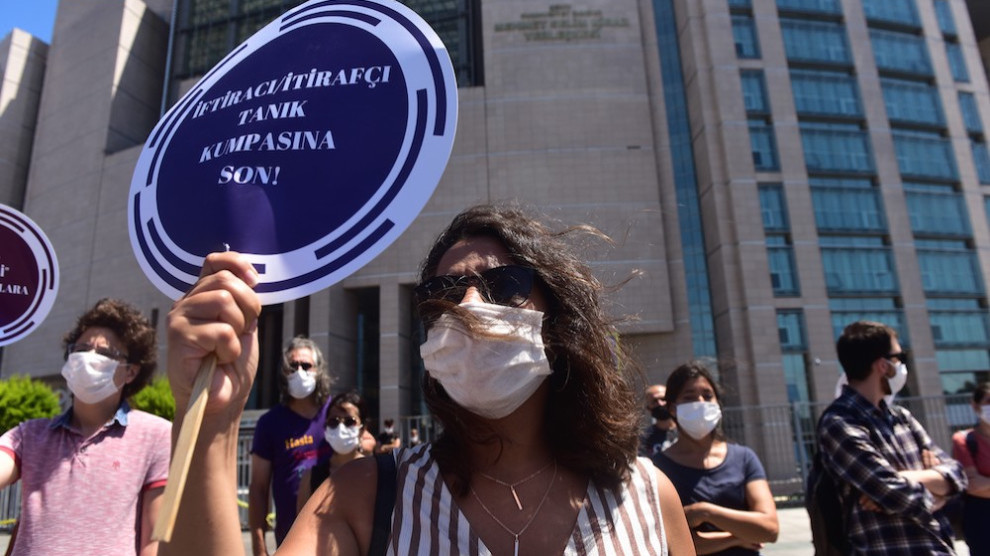 Freedom of Defense Coordination organised an action in front of Çağlayan Courthouse to draw attention to the situation of lawyers Ebru Timtik and Aytaç Ünsal, who were not released despite a report of the Forensic Medicine Institute (ATK) stating they cannot stay in prison.
Nergiz Tuba Aslan, Secretary General of the Contemporary Lawyers Association (ÇHD) made the statement on behalf of the Coordination.
Reminding that lawyers Ebru Timtik and Aytaç Ünsal have been on death fast since 5 April demanding a fair trial, Aslan pointed out that Timtik has been fasting for 216 days and Ünsal for 185 days.
Reminding that the 37th Assize Court did not release the lawyers despite the report issued by ATK, Aslan added that they were forcibly taken in separate hospitals for 7 days.
Stating that the lawyers are on the threshold of death, Aslan said: "Our friends have been detained for 7 days in hospital without their consent and without any treatment. This is completely arbitrary."
Indicating that the file was sent to the 38th Assize Court after the rejection, Aslan added that a new decision will be issued.