No companion allowed beside lawyer on death fast
Lawyer Timtik fell to 35 kilos and cannot meet her needs alone.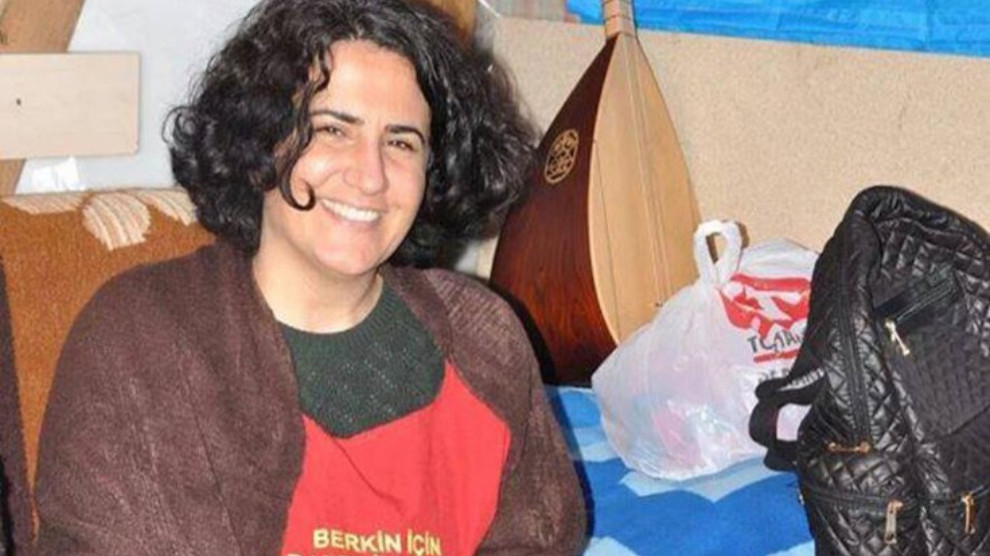 Attorney Ebru Timtik, who was forcibly taken to Bakırköy Sadi Konuk Hospital, is prevented from staying with her companion, on the grounds of the prosecutor's permit.
Lawyer Ayşegül Çağatay and HDP MP Dilşat Canbaz Kaya, who reacted to this arbitrary situation, made a statement in front of the hospital last night.
Çağatay pointed out that her colleague Timtik fell to 35 kilos and could not meet her needs alone. She underlined that the absence of a companion to Timtik was a continuation of the ongoing lawlessness.
Çağatay and Kaya asked for Timtik to be released immediately given that she has already crossed the critical threshold of the death fast.
RELATED NEWS: