Peace Mothers stand with HDP Selahattin Demirtaş
Peace Mothers Initiative said they will vote for HDP Presidential candidate, a vote for peace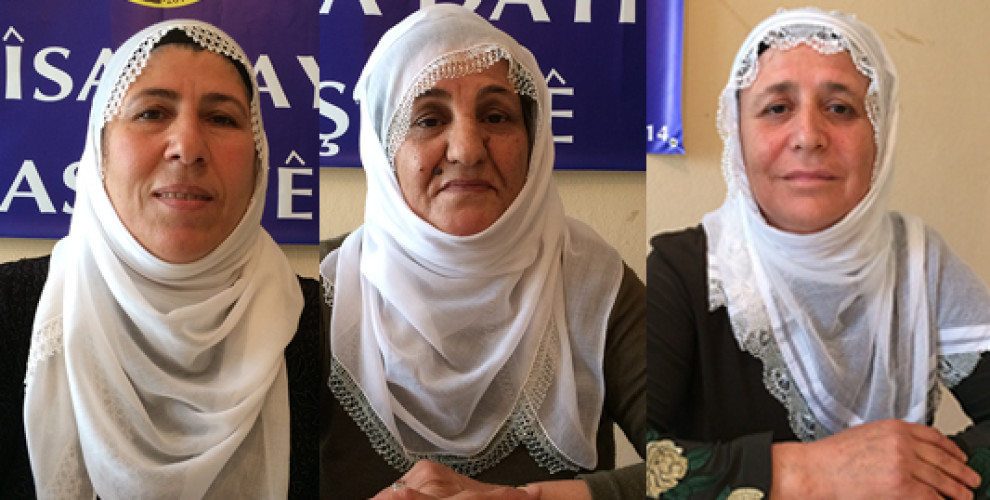 The Peace Mothers met in 1996 to find a peaceful solution to the Kurdish problem. 
Peace Mothers, while asking for justice and truth about the fate of their beloved who disappeared while in the hands of state forces, always stood by their demand for peace. United by the slogans like "We want peace" and "no more blood to war", the Mothers have said that on 24 June elections they will support HDP presidential candidate, Selahattin Demirtaş.
ANF visited the Mothers in their office of the Peace Mothers Initiative in the Fatih district of Istanbul and spoke with Bedia Gököz has been running the Initiative for five years. "We will stand beside those who will resume negotiations and make a step towards peace", Gököz said. 
Recalling how President Erdoğan fooled them, Göküz said: "Our people won't be deceived again. We are hope. We'll support Selahattin Demirtaş".
Another Peace Mother Initiative member for 16 years, Güler Buğday said that as mothers they are doing everything in their power. "We do everything we can and we go everywhere", Buğday said, stressing that "we have witnessed 16 years of [AKP] power and I can say that it is worse than any other".
Sultan Bozkurt has been actively involved in the Kurdish struggle for 19 years. 
"We have given our children to this struggle, - she said - we gave our most precious thing to this struggle. This is our job, this is our duty. The Kurdish people will succeed in this election as it did in all other elections".