Police raid the Democratic Kurdish Society Center in Hamburg
Hamburg Democratic Kurdish Society Center (DKSC) was raided by the police today and the locks have been changed. DKSC officials protest the raid and say, "This is the first time that locks have been changed after a raid."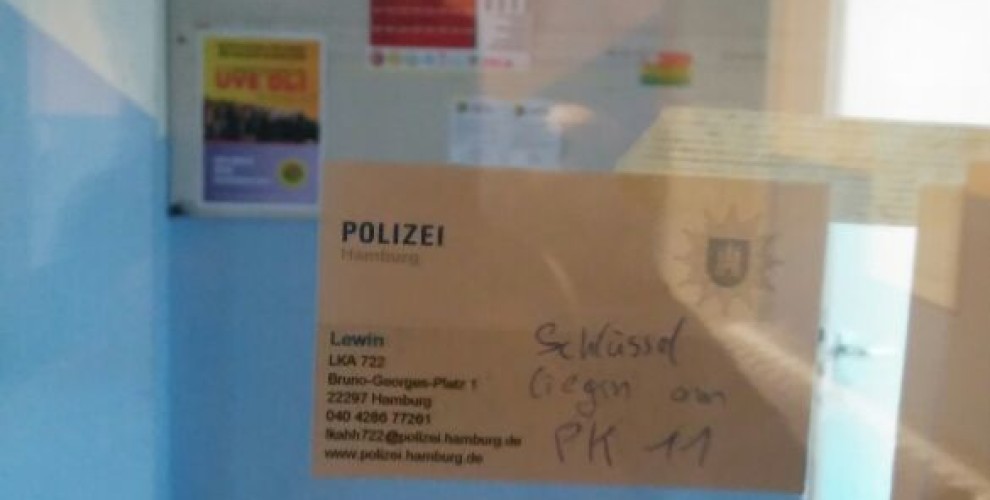 Hamburg Democratic Kurdish Society Center (DKSC) was raided by the police today and the locks have been changed.
The center located at Steindam 62, Hamburg was raided by the police at 05.30 this morning. Police conducted a search and changed the locks. The association's cook Naciye Acar said, "When I tried to go in at 09.30 in the morning, I couldn't open the door," and added that she notified the association's administrators. Acar said the lock had been changed: "A worker in a restaurant nearby told me 5 or 6 police vehicles came to the association's door in the early morning hours. When people looked in from the door, they saw some cabinet doors were broken, but an exact damage assessment couldn't be made because association members couldn't go inside.
After appeals by administrators, police officials came to the center and said they could provide them with the new keys if they turn in the old keys. DKSC official Türkan Gümüş protested the police raid and said, "We condemn the raid on our association, and we don't accept it. We will be following the matter through our lawyers." Gümüş said they didn't receive any warnings from the police, and they haven't been given any explanation on why the locks to the center had been changed.
In one article, a local paper in Hamburg claimed that police were surveilling one person about Öcalan posters and that is why the association was raided. Gümüş said: "We do not accept our association being raided on such a baseless accusation. This raid is a continuation of criminalization policies. For the first time, locks have been changed after a raid. That means they can enter the association whenever they want, they can set up cameras or plant anything they want in there."