Political prisoners in Turkey to start warning actions
Political prisoners in Turkey denounce an increase in repression during the Coronavirus pandemic and will start a series of warning actions.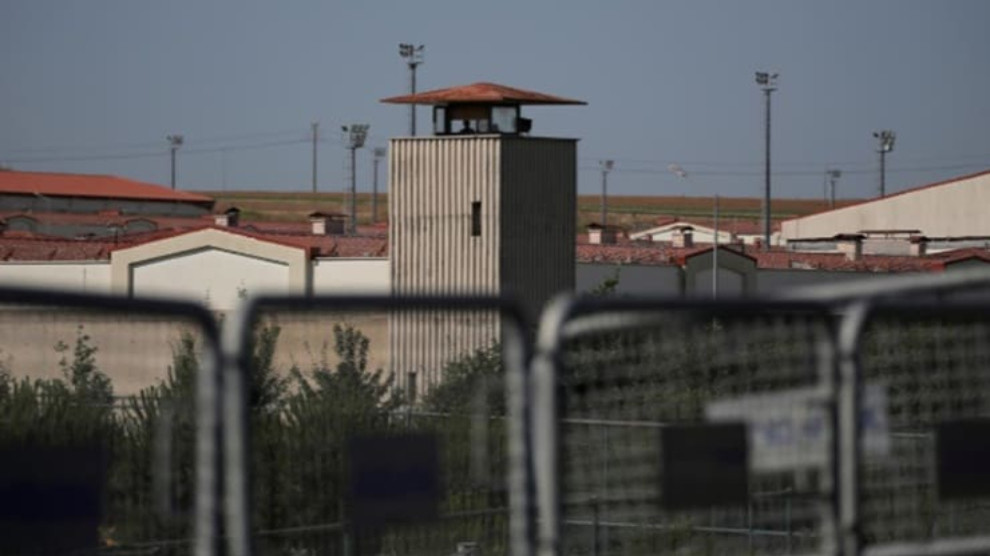 In a letter in the name of political prisoners in Turkey, Sema Mazlum announced that they would start warning actions against the increasing repression in the prisons and called for support for their actions.
Repression and isolation have increased
The prisoners warned that the system is using the Coronavirus pandemic as an opportunity to "prolong its life", saying: "People are isolated at home in a climate of fear, social opposition is silenced, the regime becomes even more authoritarian and society gets even more dependent on the state. Ultimately, the pandemic has created a kind of global prison. The measures against the spread of the pandemic are used to suspend freedoms. As prisoners we get our share of these repressive measures. Under the pretext of coronavirus prevention, our communication has been restricted, pressure and isolation have increased.
It is also important to note that medical treatment of sick prisoners is practically impossible. For this reason, our friends Sabri Kaya and Vefa Kartal have died recently. There are seriously ill prisoners, about whom we are very worried. The AKP/MHP government has used this period to opportunistically push the new enforcement law through parliament. With this package a hand-picked number of prisoners have been released. These are mafia bosses, but also rapists. In this way, the enforcement law has added another stigma to the murderous catalogue of laws.
With this package, isolation, arbitrariness and repression also increased in the prisons. The political prisoners, especially Kurds, have been practically left to die. This law must be reviewed before the Constitutional Court in accordance with the principle of equality. We are concerned that the increased repression will remain in the prisons even if the pandemic is overcome."
Organized warning actions
The political prisoners declared that due to these conditions they will start warning actions. They called on all prisoners to act in an organized manner and not to start individual actions. Letters have been sent in the first week of June to the United Nations, Amnesty International, the Human Rights Association (IHD), the Parliamentary Speaker's Office, the Ministry of Justice and the Presidency. Further actions, such as the joint shouting of slogans or a collective refusal are to follow.
External support is crucial
The prisoners concluded with the following appeal: "Our warning actions should be supported by activities of relatives and people showing solidarity, such as rallies, sit-ins before the Constitutional Court and resistance in the streets. We are convinced that the patriotic people, the democratic circles, our friends and all those who still have a conscience will not remain silent but will contribute to the resistance with their voice. We once again wish the relatives of Sabri Kaya and Vefa Kartal our sincere condolences and reiterate our promise of loyalty to their memory."