Prisoners in Silivri are left to die, says mother of Kadir Kaya
Songül Taştan's mother spoke on the phone with Kadir Kaya, who was imprisoned in Silivri Prison No. 5, where the torture had reached unbearable levels. "Mom, we can't breathe anymore," said Kadir.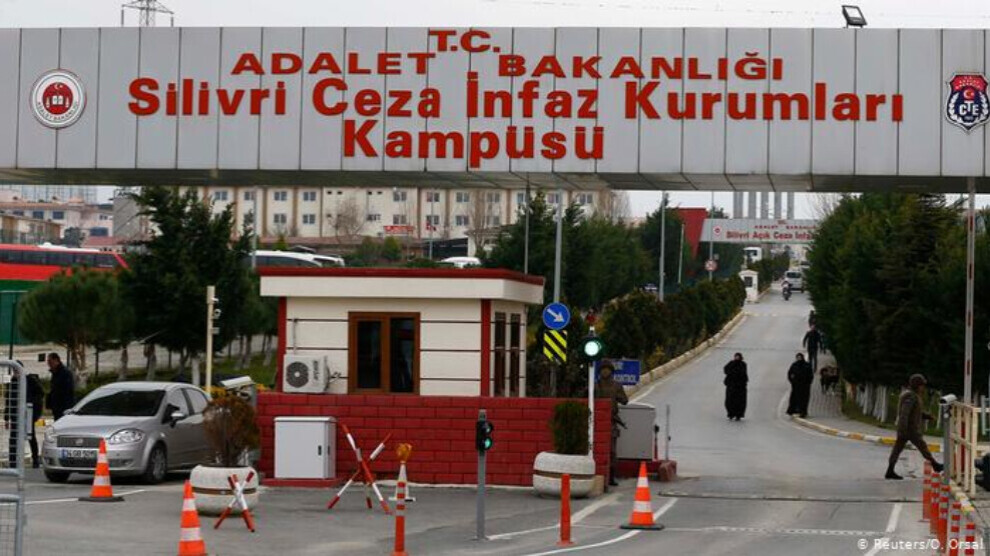 The violations of rights in Istanbul Silivri Prison No. 5 are endless. Every day, a new pressure is added and torture has reached an unbearable level. The danger is growing in the prison, where many political prisoners have been infected with Coronavirus, because adequate epidemic measures have not been taken by the administration.
Talking on the phone with her son Kadir Kaya, Songül Taştan drew attention to the fact that the prisoners were left to die. Speaking to ANF Taştan said: "Kadir would never say such things to me, so it means the situation is very bad."
Taştan added: "My son said, 'Mom, we can't breathe anymore,' and asked me to make their voices heard outside. He said that there are 32 people staying in a 10-person ward, their food is insufficient, no measures were taken to counter the spread of coronavirus, the water was cut off constantly, and when given, it is muddy. They are not allowed to go to the infirmary, and their petitions are not processed."
Kaya's mother said that open views in prison are still not allowed, and that the weekly closed visits have decreased from 45 minutes to half an hour.
"My son has been in prison for a year and a half and we have never had an open visit. First they said one hour for closed meetings, then they reduced it to 45 minutes. Now we can only meet for half an hour. They say that they adopted these because of the coronavirus, but in Ramadan, many people in ward no.5 were infected with the virus and no measures were taken except quarantine measures. In the ward where my son is staying, there was a case, but despite that, they were not even tested. They just left them in quarantine. Let alone the test, my son told me that he had not seen an infirmary for a year and a half. Without doing the test first, they vaccinated him last week. Can you imagine? In other words, normally those with corona are not vaccinated."
Taştan said that her son was arbitrarily arrested one and a half years ago and added that they were targeted because they are a political family. Her son was charged with arson without any evidence. Explaining that her son was tortured to death by the police at that time, Taştan said, "They wrote the statement themselves and forced my son to sign it. He was working, he was teaching his three siblings, he was such a responsible child. But just because of his identity, because his two uncles are martyrs, they are targeting him. He is only 21 and we've been suffering two midnight police raids every month. This child grew up under this pressure and if that wasn't enough, he himself had become a target. As if his unlawful arrest was not enough, he is now being tortured in prison."
Taştan called on people for sensitivity and demanded to expose this situation.