Relatives of the disappeared tell the story of Giyasettin Oduncu
The relatives of the disappeared demanded truth and justice for Giyasettin Oduncu, who was detained in Amed in 1995 and never seen again.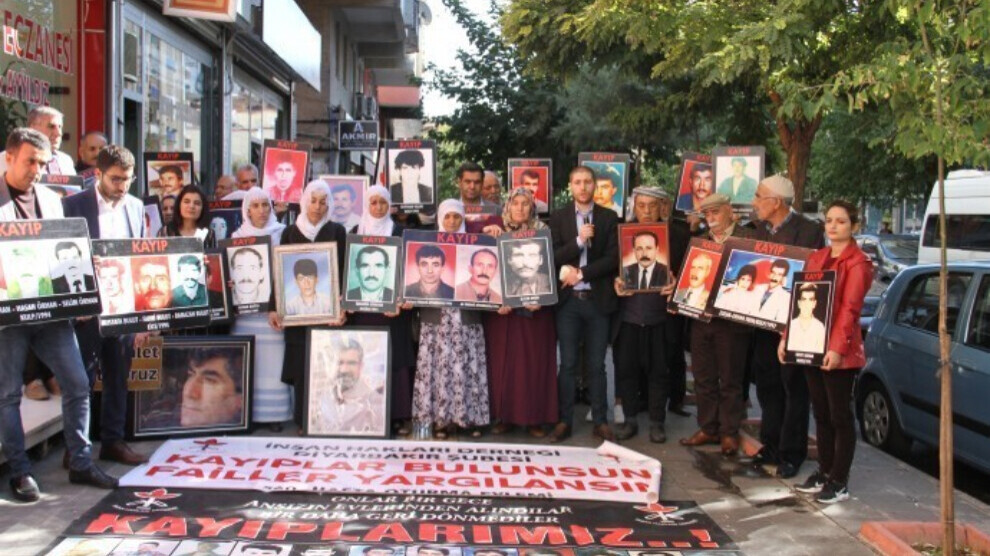 A video was published on the 612th week of the action "Find the missing, let the perpetrators be put on trial" by the Amed Branch of the Human Rights Association (IHD) and the relatives of the disappeared. In the video published in the social media accounts of the association, Adnan Örhan, one of the executives of the association, told the story of Gıyasettin Oduncu, who disappeared in custody in Amed in May 1995.
The story of Giyasettin Oduncu
Reminding that Oduncu was married and has 3 children, Örhan said:
"Gıyasettin was living in the village of Ormankaya in Hazro, province of Diyarbakır with his family. He was married and had 3 children. In 1986, the villagers were constantly pressured to become village guards. That same year, Oduncu's father was killed by the village guards of Sine while on a visit to the village of Sine in Lice. In 1992, pressure was put on the villagers of Ormankaya to become village guards. Because of these pressures, Oduncu had to leave the village and move to Diyarbakır, in the borough of Melikahmet. The family started to have serious economic problems in the city. Oduncu started to work in construction to earn a living for the family, but his work was not enough to sustain the family. In the last days of May 1995, Oduncu left home saying to his wife: "Iwill go to the lake with friends." He was never seen again.
Adnan Örhan continued:
"Six months after the incident, two people in plain clothes came to the family house saying they were police officers. They asked Oduncu's wife Aysel Oduncu about her husband. When Aysel Oduncu said that her husband has been missing for 6 months, the police tell her to go and pick him up in Adapazarı. As soon as the two people who said to be plain clothes police left the house, Aysel Oduncu went to Sur Police Station to ask for her husband with her relative Sedat Dalan. She told police officers what the other two men who had turned up to her house said, but police officers at the police station stated that they were not aware of any incident and that they did not have any information about her husband. The family then went to the Provincial Police Department, but were told the same thing. They asked Veysi Oduncu to go to Adapazarı Police Department to ask about Gıyasettin. Adapazarı police also says that they didn't have any information. A lawsuit was filed on 31 March 2003 in Diyarbakır 1 Criminal Court of First Instance regarding the incident. However, no results can be obtained. Despite all the family's efforts, there is still no news about what happened to Gıyasettin."