Report on rights violations in Marmara prisons published
Lawyers for Freedom Association (ÖHD) Istanbul Branch published the October and November violation of rights report in Marmara prisons. According to the report, rights violations in prisons continue to increase.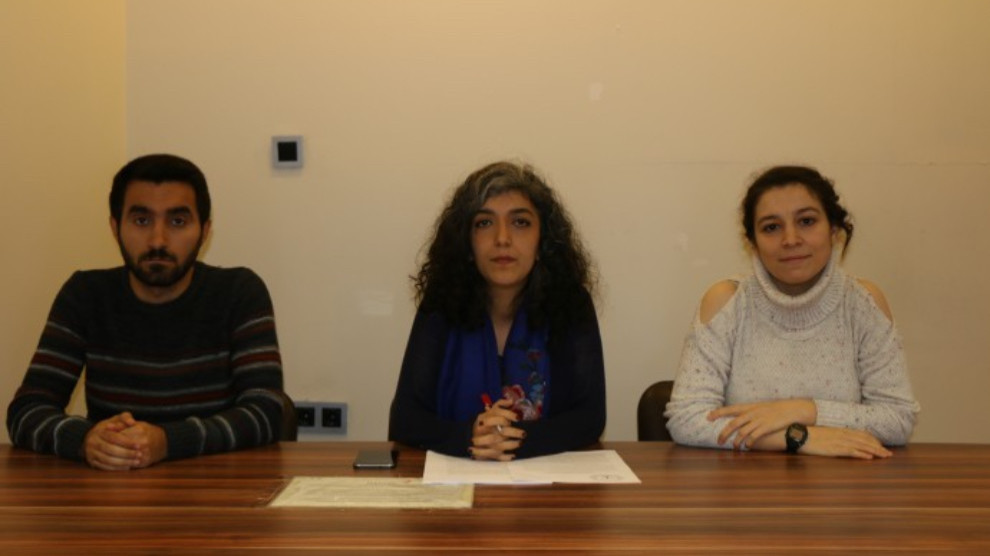 The ÖHD published the report covering the rights violations in Marmara prisons in the last two months.
ÖHD General executive Rengin Ergül, drew attention to the practices of degrading the dignity people and the human rights violation.
Ergül reminded that Esin Kavruk, on 28 November, suffered from heavy repression by robocops-style guards in Bakirkoy Women's Closed Prison on the grounds that she had to give a DNA sample.
Ergül added that 16 prisoners were beaten and Kavruk had her DNA sample taken by force. The 16 women prisoner beaten were put in isolation in the B-6 ward after the attack.
Prisoners Akgül, Dilek Geçkin, Zeynep Gerçek and Esin Kavruk had difficulty in walking and filed a criminal complaint for torture.
Underlining the isolation to which is subjected Kurdish people's leader Abdullah Öcalan and the other prisoners in Imralı, Ergül said: "Imrali, being an island prison, has its own unique conditions, but rights of prisoners to meet with their lawyers and families, as we know, are also restricted. As a result of the hunger strike carried out by thousands of prisoners against the absolute isolation imposed on Öcalan since 2011, a first meeting was allowed on 2 May 2019 and the ban on lawyers visits was subsequently abolished. However, lawyers were able to make their last visit to Imralı on 7 August 2019. Since then, all applications by the lawyers went unanswered. We are concerned that the absolute isolation that has been applied in the past will begin to be reapplied. Our association and many civil society associations have repeatedly expressed their concern for the health of the prisoners in Imralı."
The report also hjighlighted he situation of the F-Type prisons: social isolation is very heavy on these prisoners, said the report, adding that "it is inevitable that prisoners living in very small cells with a limited number of people will have psychological and physical problems."
The report emphasized that the prisoners in F-Type prisons are allowed to have 10 hours of air per week and are prevented from coming together.
Some of the violations were listed as follows:
"In Silivri No. 5 L and Closed Prison, sport is prevented by searching the ward when sport activities are scheduled. In addition sport activities are few as the prison administration says there is not enough personnel.
In Maltepe Prisons that there isn't any cultural or social activity and the use of common area is allowed only for 1 hour of sports per week for each ward separately.
In Kandira Type 2 Prison No. 2, social activity rights are arbitrarily restricted. Prisoners have problems in accessing health care and are handcuffed when visited by a phisician."