Saturday Mothers remember murdered lawyer and doctor
At today's rally against the "disappearance" in custody, the Saturday Mothers addressed the fate of lawyer Metin Can and doctor Hasan Kaya. Both were murdered by the counter-guerrilla 27 years ago.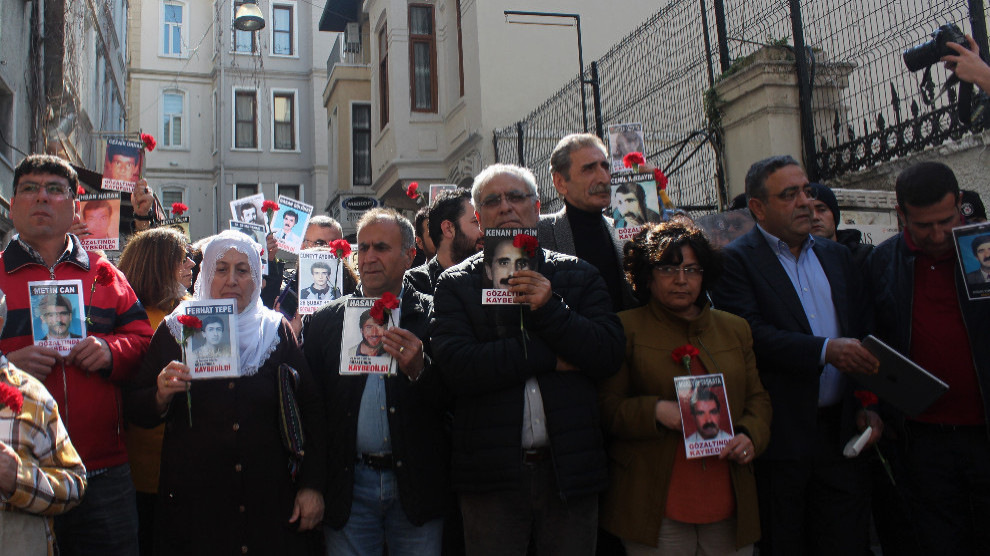 For the 781st time, the Saturday Mothers in Istanbul took to the streets to demonstrate against the state practice of murdering people in custody and making the bodies disappear. For 81 weeks, however, the rally on the ancestral Galatasaray Square in Istanbul's pedestrian zone Istiklal Avenue has been banned. Instead, the Saturday mothers gathered again in a small side street in front of the branch of the Human Rights Association (IHD). The vigil was supported by CHP member of parliament Sezgin Tanrikulu and numerous human rights activists.
The theme of today's rally was the murder of lawyer Metin Can and doctor Hasan Kaya. Both men were committed to the IHD in the province of Elazığ until their violent death.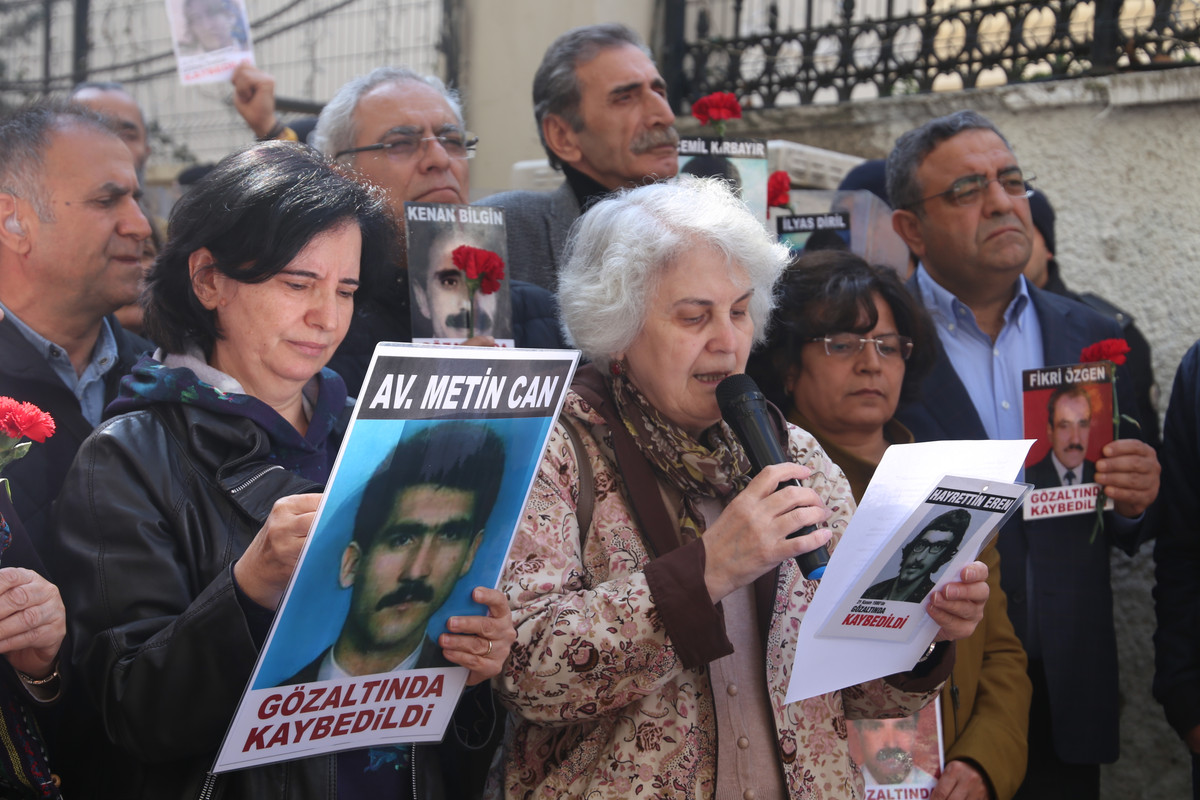 Background
On 21 February 1993, it was a Sunday when Metin Can received a phone call. "Your client has been arrested injured", said the voice on the other end of the line. Can immediately got into his car, picked up his friend Hasan Kaya and drove off. Six days later, both men were dead. Their bodies were found by children playing under the Dinar Bridge in Elazığ, about two kilometres from the nearest Turkish military police station. Metin Can and Hasan Kaya had been literally tortured before being executed with shots to the head.
The autopsy of the bodies revealed that they were not murdered until five days after their abduction. Kaya's eye had been knocked out and his skull crushed, while Can's face had been injured from blows, among other things. Her hands were tied behind his back with copper wire.
The kidnapping and the murder followed the well-known pattern of the attacks of the counter-guerrilla death squads of JITEM, the informal secret service of the Turkish military police (gendarmerie), whose existence was denied by the Turkish state for years and who is responsible for at least four fifths of the unidentified murders in Northern Kurdistan. Later, witnesses testified to have seen Metin Can and Hasan Kaya in the presence of plainclothes police officers. An IHD board member was able to identify one of them: it was JITEM member Ayhan Öztürk. Although the bereaved of the murdered persons filed a lawsuit in Turkey after the death of Can and Kaya, they failed due to the criminal law. The families then went to the European Court of Human Rights (ECHR), which condemned Turkey.