Seriously ill political prisoner passes away after release from prison in Amed
Abdulhalim Kırtay has died 51 days after his release from prison in Amed. The former political prisoner had been sentenced to life imprisonment and released after thirty years in a terminally ill condition.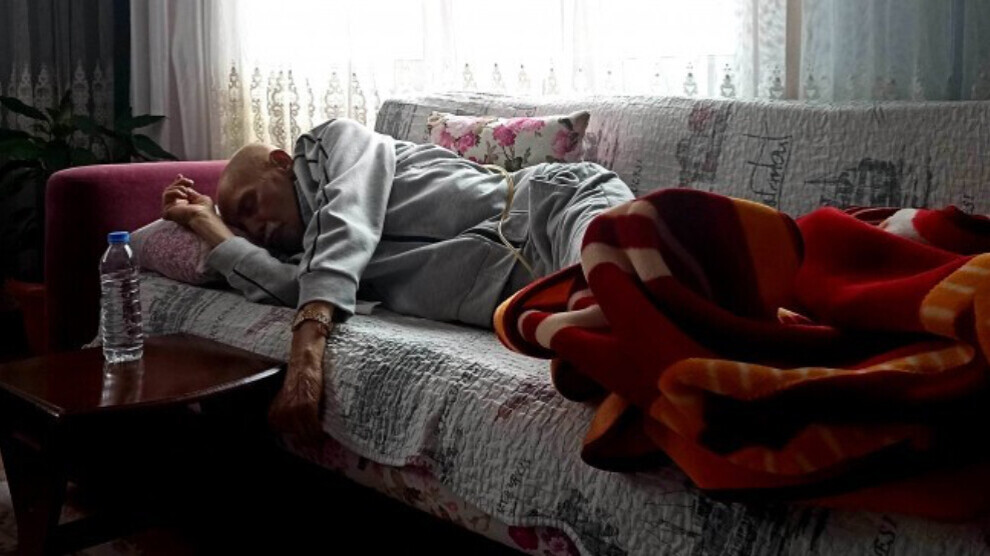 Former political prisoner Abdulhalim Kırtay died on Friday morning in Amed (Diyarbakir). Kırtay was on the Human Rights Association's (IHD) list of seriously ill prisoners and died 51 days after his release from prison. He had previously been held in various correctional facilities in Turkey for thirty years.
The Kurdish man was arrested in Silvan in 1993 and sentenced to aggravated life imprisonment with no prospect of release before a state security court on charges of separatism. This form of punishment violates international human rights conventions regarding the "right to hope" and is mainly pronounced against political prisoners in Turkey.
Kırtay contracted various diseases in prison and had to undergo several operations. Last November, he was treated in a hospital in İzmir and was handcuffed to his bed for four days. His family has been fighting for his release for years, together with other relatives of prisoners. When Abdulhalim Kırtay was released from Burhaniye Correctional Centre in western Turkey on 22 March, he was terminally ill. The funeral will take place at the Yeniköy cemetery in the Bağlar district of Amed.