State cuts pension of 70-year-old ill woman in Van
The State cut the pension of a 70-year-old woman, Kubar Tunce. The woman is suffering from Parkinson and lives in Van.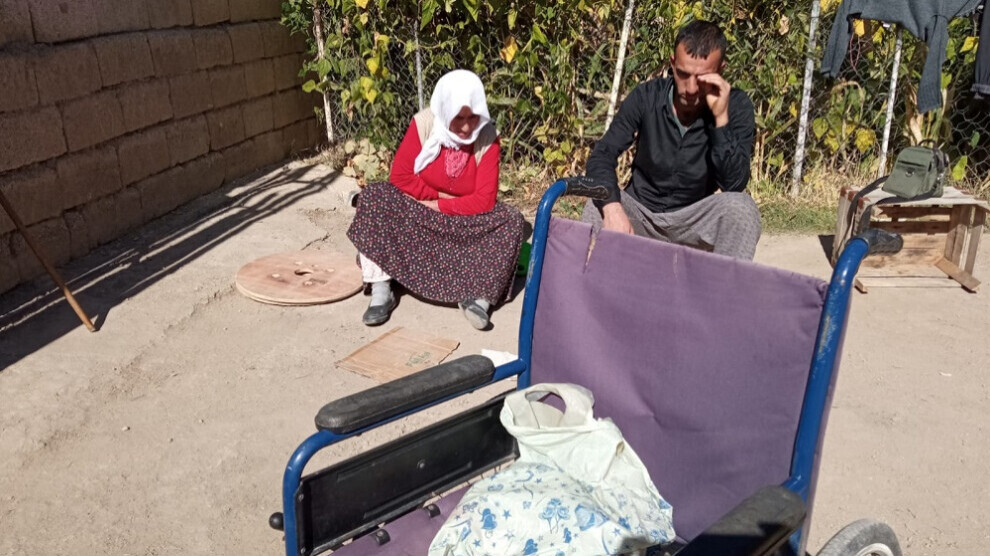 70-year-old Kubar Tunce, who lives in Hacıbekir, Van, has 5 children, one of them with disability, and has been struggling with Parkinson for 30 years. Because of the illness, Tunce, is practically unable to move and is in a wheel chair.
Struggling to survive in a house with her disabled child, Tunce's disability pension had been cut before by the Van Governorate. When this had happened, Tunce, who already lived with the help of others, the old woman was left in a very difficult situation.
The woman is on drugs and after her pension was cut was not even able to buy her medicines.
Talking about her victimization, Tunce said that one son is disabled and one son has been in prison for 10 years. Stating that she has been struggling with Parkinson for 30 years, Tunce added: "I am a person in need of care. I was trying to manage with my old age and disability pension. Two years ago, they cut my pension. This is cruelty. I applied to the municipality, governorship, hospitals but did not get any results. I made my application because of my difficult circumstances, but they haven't answered me yet. I want this cruelty to end."
Emrah Tunce is 26 years old, and disabled. He lives with his mother. "The state has cut everything. We cannot even pay our electricity bill. Thankfully, our neighbours are helping us. Please stop this situation and give what we are entitled to, like all citizens."