The smuggling of ISIS women from Hol camp, new report by WDR
Women Support Rojava has published a new dossier called Turkey's support for ISIS members. The smuggling of ISIS Women from al-Hol Camp.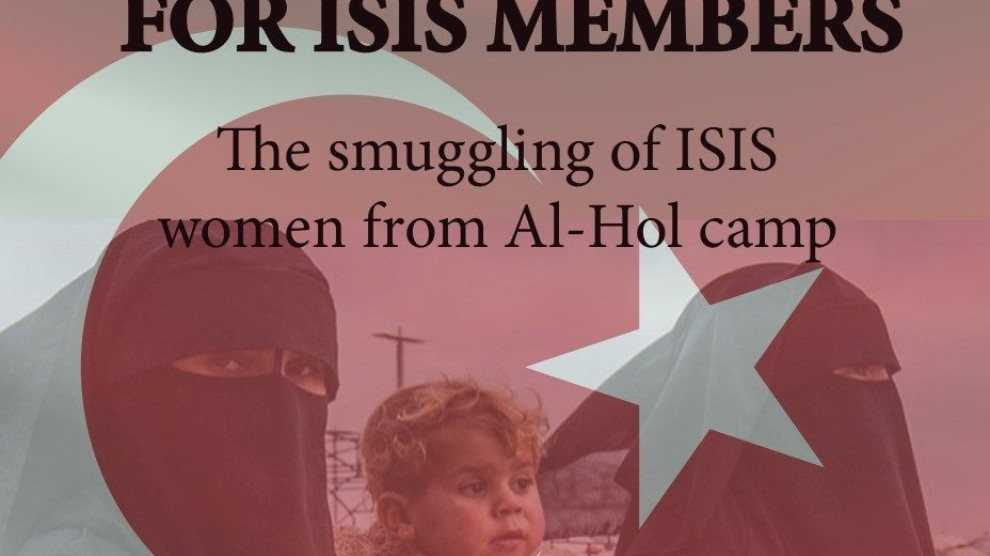 Women Support Rojava has published a new dossier calledTurkey's support for ISIS members. The smuggling of ISIS Women from Al-Hol Camp. The report gives some examples of the Turkish state's collaboration with the Islamic state, focusing on recent cases of how Turkey has provided assistance to ISIS women to facilitate their escape from the Al-Hol camp in Hesekê.
From 2014 until now, the Turkish state has been supporting jihadist groups operating in Syria in various ways, from providing them with weapons or medical care to helping them enter or leave Syrian territory. This support has become explicit again with the evidence of the assistance provided by the Turkish secret services to ISIS women to get them out of the camps where they are under SDF custody.
The report said: "Turkish state support for jihadi forces is not new. In 2015 the Turkish newspaper Cumhuriyet published evidence that the Turkish secret services had supplied arms to Islamist groups in Syria the previous year, hidden inside a truck carrying humanitarian aid, which arrived at the border escorted by the Turkish army. Also in 2014, the opposition parties of the Turkish parliament reported that Turkey treated fighters of Islamist forces in both public and private hospitals, including Major Abu Muhammad, who was treated in Hatay, a Turkish city, after he was wounded in Idlib."
The report continued: "In recent months, the Turkish state's support for Islamists has also been seen in the assistance provided to female members of ISIS to escape from the camps where they are in the custody of the SDF.
One example is the case of Natalia Barkal, which is important because this support has been made public openly by the Turkish media, receiving no response from the rest of countries, even the risk it poses for the region and the world. This illegal and active supporting dangerously classified IS members to escape, which is internationally prohibited, is also against every international agreement and violates the established procedures for the repatriation of ISIS members with foreign citizenship established by the Autonomous Administration of Northern and Eastern Syria."
The report is available in English, Kurdish, Arabic, Spanish, Catalan and German and can be found here.
RELATED NEWS: