Three more prisoners in Kırıklar Prison go on hunger strike
While three prisoners in Kırıklar Prison continue their hunger strike against unprecedented rights violations, it was reported that three more joined them.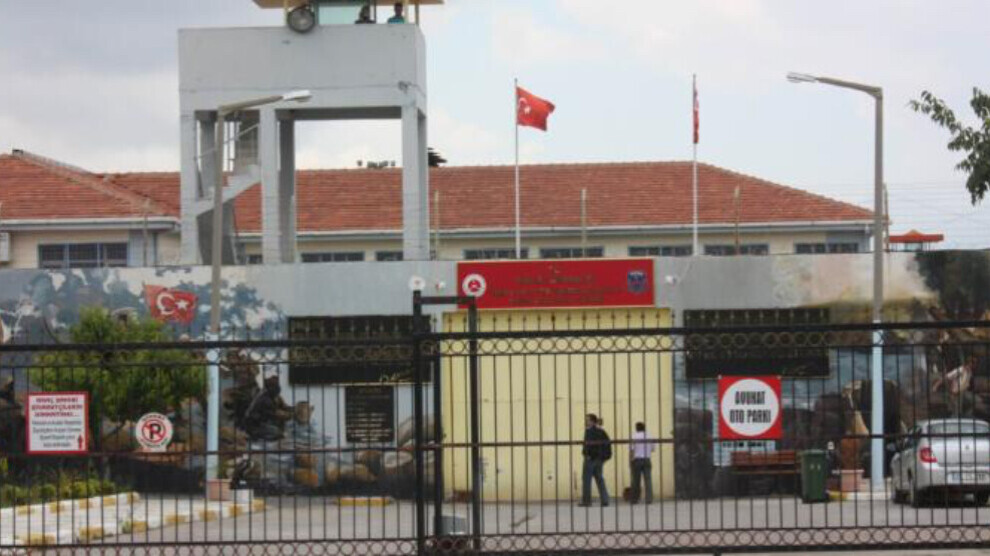 In Kırıklar No. 2 F Type High Security Prison, violations of rights are increasing. Seriously ill prisoners named Zeki Bayhan, Ramazan Çelik and Yücel Kızmaz have been on an indefinite non-alternating hunger strike since 28 August.
Prisoner Veysi Şengil in the same prison announced that three more prisoners had joined the strike in a letter to the Human Rights Association (IHD) Izmir Branch.
He said that Behram Sağdıki, Mehmet Faruk Araz and ill prisoner İbrahim Tikan went on hunger strike on 5 September.
Şengil wrote: "I know very well that you are always subject to pressure in difficult conditions. I must say that you have put up a great struggle based on human rights and the indispensable principles of universal life. In line with these principles, I know that you have paid a price for this cause. We support and embrace your struggle for human rights."
The letter listed the violations in prison as follows:
"* Although we have the right to exercise and chat for 10 hours a week, we are only allowed 2 hours for each of these rights.
* While detainees and convicts held in the same case should be in the same ward for security purposes, as it was before, we stay in wards and blocks with different prisoners. Due to this completely arbitrary practice by the administration, we are not able to attend social events with our friends. This also causes a serious security problem for us.
* Our most basic human needs are not being met. Old, dirty and unusable beds and bedding sets are provided.
* Meals are given in very small portions and are very low in calories. We are not getting enough protein.
* Cleaning supplies are not provided.
* Strip searches which go against human dignity are imposed at prison entrances.
* Referrals made by the prison infirmary to an external hospital are either made too late or not at all. Our health is not protected."
Şengil called on all relevant institutions to take steps and noted that the pressures and violations are getting heavier. "Since we could not see any goodwill in spite of all our well-intentioned efforts, our friends started an indefinite hunger strike for a week as a last resort. Now, three more of our friends have joined the hunger strike, bringing the total to 6. Our protest will continue until our demands are met. To resist is to live."