Turkey's war crimes to be submitted to concerned authorities
The self-administration of northern and eastern Syria said they hold the Turkish regime and its President Erdogan for the war crimes committed by his mercenaries against civilians.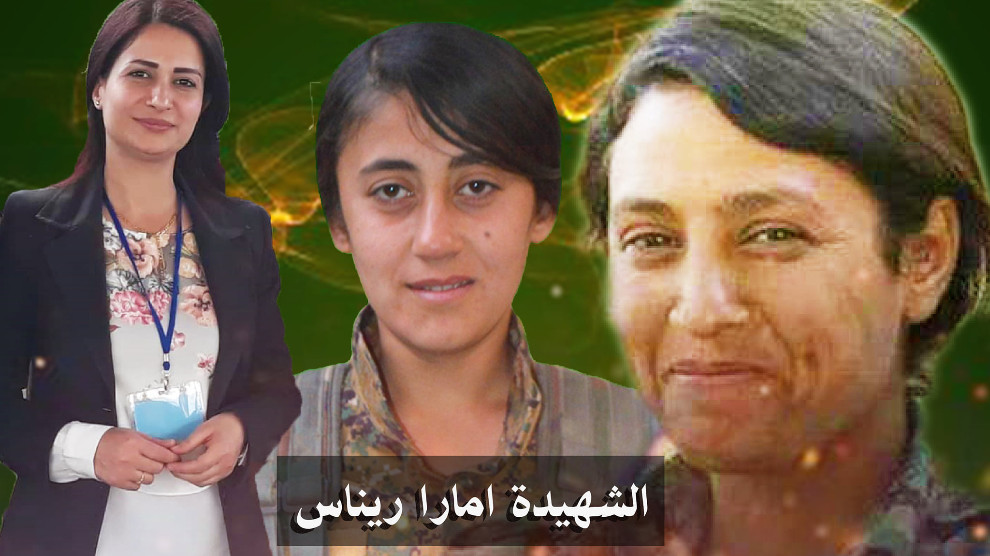 The Autonomous Administration of North and East Syria released a statement denouncing ongoing human rights violations and war crimes committed by the Turkish regime and its mercenary militias in the areas they occupied in Syria.
Remarking that the free world and human conscience have not yet forgotten what the mercenaries of the Turkish regime in Afrin did with the body of martyr Barin Kobani, which they exposed and mutilated after she was martyred, the Autonomous Administration said that the Turkish-backed ISIS and Al-Nusra members gathered under the name of 'National Army' have again committed crimes in eastern Euphrates and filmed their brutal criminality.
The Autonomous Administration pointed out the atrocities committed against the Secretary-General of the Syrian Future Party Havrin Khalaf, who was field-executed in cold blood with seven other civilians after being tortured and whose dead body was then displayed, and against YPJ fighter Amara Renas, whose dead body was also desecrated after she fell a martyr in Kobane countryside on October 21 while carrying out the duty to defend her homeland against the Turkish occupation.
Remarking that these acts reveal the true and bloody face of the criminal Turkish regime and its hired mercenaries, the Autonomous Administration said these immoral crimes that do not respect the sanctity of the dead were committed enjoying the silence of international human rights organizations and lack of action.
The statement emphasised that the crimes committed by the criminal Turkish regime and its mercenaries against women politicians and activists are aimed at silencing the voice of free women, and are devoted to reviving the ideas of ISIS under new names.
"The resistance of women is an honor and pride for all women in Syria and all over the world, because they proved that they are able to defend themselves and their country, and stand side by side with men in defeating the dark terrorist thought, which the Turkish regime financed and facilitated its entry into Syria."
The statement continued; "The self-administration of northern and eastern Syria holds the Turkish regime and its President Erdogan for the war crimes committed by his mercenaries against civilians, and will submit a file on these crimes and violations and the use of internationally prohibited weapons, such as white phosphorus, to the International Court of Justice, the Arab League, the European Union and the UN Security Council, in addition to the Turkish role in facilitating the flight of ISIS members by targeting prisons and camps containing their families, and providing a safe route to escape into Turkey, to be recruited and re-used."