Turkish army bombs guerrilla areas
The Turkish army has been bombing the guerrilla areas from the air and the ground. 4 guerrillas were martyred in the bombing of the Tendurek Mountain.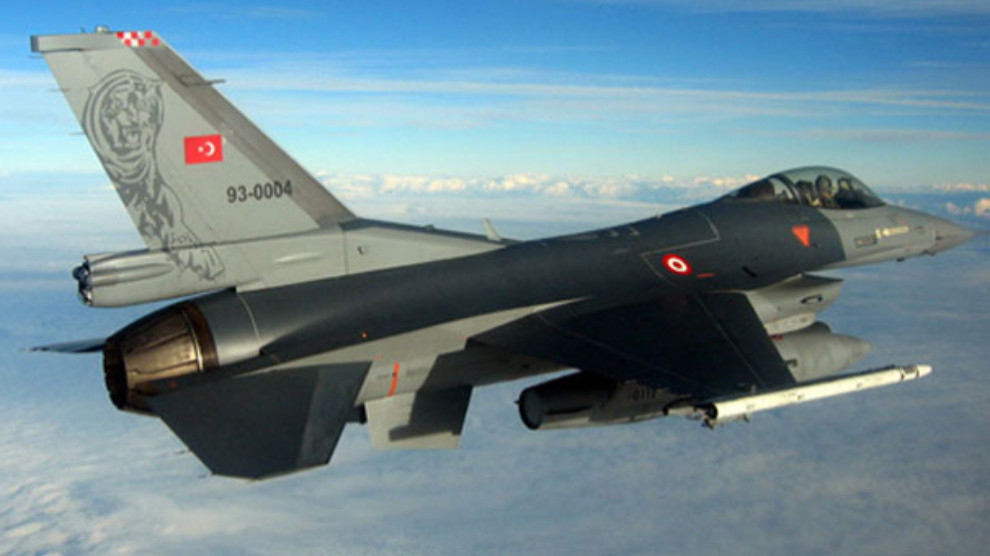 HPG Press Center released a statement on the Turkish army attacks. The statement includes the following details:
"On June 12, between 03.00 and 06.30, the invading Turkish state bombed the Kire Sarixsu area of the Tendurek Mountain situated between Agri's Bazid (Dogubeyazit) and Van's Caldiran districts with Howitzers, artilleries and fighter jets. In this heavy bombing, 4 of our friends on duty were martyred. The identities of martyred comrades will be released to the public later.
On June 17, between 20.30 and 21.00, the invading Turkish army jets bombed the Dola Shehidan area and Bepalan village and its vicinity in the Qandil region of Medya Defense Zones.
On June 18 (today), between 10.00 and 10.30, fighter jets bombed the Tuke village and its surroundings in the Qandil region once again.
These bombings did not result in casualties while the orchards and fields of locals were damaged."