U.N. is collecting evidences of DAESH genocide against Yazidis
U.N. Secretary General Guterres notified the 15-member Security Council that the U.N. team, led by British lawyer Karim Asad Ahmad Khan, would start work on 20 August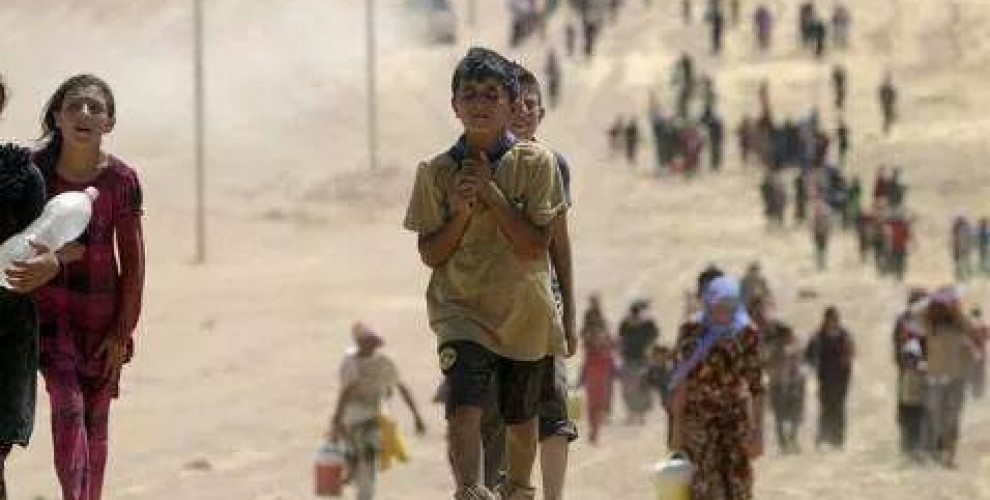 A U.N. investigative team started work this week, nearly a year after the Security Council created it.
The team will collect and preserve evidence of acts by Islamic State in Iraq that may be war crimes, crimes against humanity or genocide. 
U.N. Secretary-General Antonio Guterres notified the 15-member Security Council in a letter that the U.N. team, led by British lawyer Karim Asad Ahmad Khan, would start work on Aug. 20.
At last September's annual U.N. gathering of world leaders, the council unanimously adopted a British-drafted resolution - after a year of talks with Iraq - asking U.N. Secretary-General Antonio Guterres to create the team "to support domestic efforts" to hold the militants accountable.
U.N. experts had warned in June 2016 that Islamic State was committing genocide against the Yazidis in Syria and Iraq to destroy the minority religious community through killings, sexual slavery and other crimes.
Guterres announced in May that he had appointed Khan after the Security Council approved the scope and limitations for the team in February. He said in the letter, released on Thursday, that Khan visited Iraq earlier this month.
Use of evidence collected by the team in other venues, such as international courts, would "be determined in agreement with the Government of Iraq on a case-by-case basis." Evidence is for primary use by Iraqi authorities, followed by "competent national-level courts," according to the 2017 U.N. resolution.
On 3 August the Islamic State carried out the genocide against the Yazidi people who could only be saved by the prompt intervention of the Kurds YPG forces, as KDP peshmergas had left Shengal.