Van parties and associations condemn torture inflicted on Çetin
Reactions to the torture suffered by the Democratic Local Authorities Board and Tevgera Jinên Azad (TJA) member Rojbin Sevil Çetin continue growing.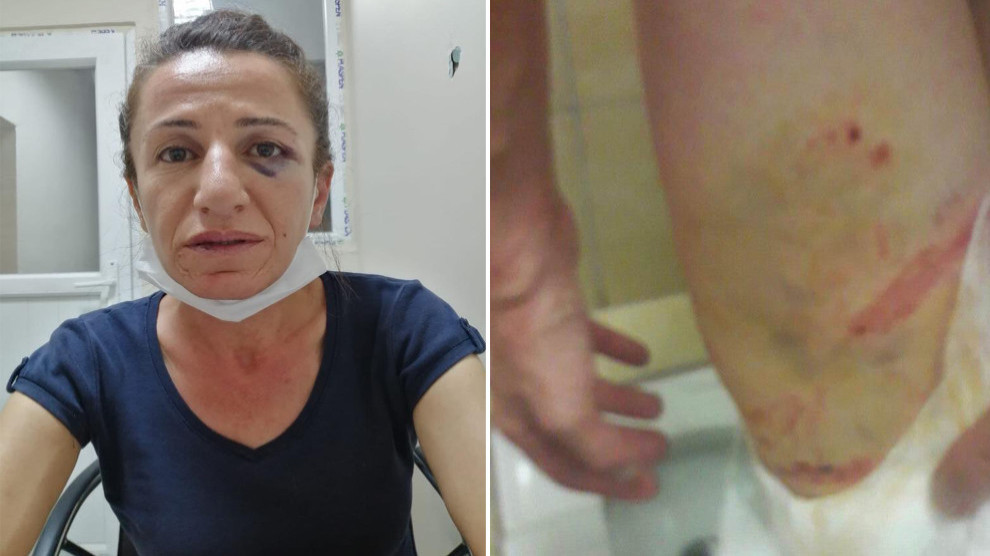 Politicians, jurists and representatives of civil society organizations in the region have strongly condemned the torture.
Edremit Municipality co-mayor, Medeni Özer, pointed out that the systematic pressure of the Turkish governments on the language, identity, presence and values of the Kurds, also includes torture such as witnessed by Çetin.
Özer noted that persecuting Kurds in Turkey is awarded the label of 'heroism', and added: "The government is trying to deny the existence of Kurds with their persecution. The torture of a Kurdish woman is the product of a conscious and systematic policy. I condemn the torture inflicted on Çetin."
HDP Igdir MP Habib Eksik, said that Rojbin Çetin was tortured in front of the world's eyes and added that torture under the AKP as become 'normal' in Turkey. "Turkey is no longer a democracy. – said Eksik - Law is no longer ruling. Everyone can be tortured from now on. Human dignity has been targeted with what was done to Çetin. We will definitely not allow it to be covered up. Torture crimes do not expire. Those who practiced this torture will eventually be brought to court."
The chair of the Van Environment Association (ÇEV-DER), Ali Kalçık, said that torture is a crime against humanity and that it is a real brutality to do such a torture especially to a woman. "Those responsible for this torture should get the heaviest punishments required in front of the law as soon as possible."
From zero tolerance to systematic torture
Reminding the promise made by the AKP government, "zero tolerance on torture", lawyer Cemal Demir said: "All promises have been left on paper. No regulation and explanation eliminates the fact that torture has become systematic. Torture and ill-treatment always continued. In the last years of this government, we are witnessing practices that evoke 12 September [1980] torture methods. Those responsible for these tortures should be detained and arrested as soon as possible."
RELATED NEWS: