Van youth protest the isolation of Öcalan
HDP Youth Assembly members held a festival with the motto, "We started young we will finish young" and protested the policies of war and isolation.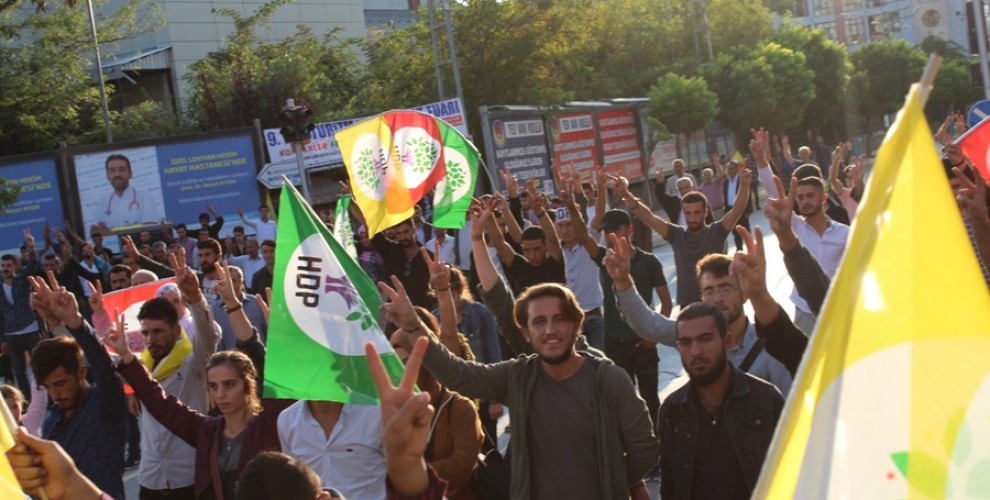 Peoples' Democratic Party (HDP) Van Co-chairs Yadisen Karabulak and Umit Dede, HDP Van MPs Muazzez Orhan and Murat Sarisac, HDP Amed MP Dersim Dag, co-mayors, DTK representatives, HDP-DBP Caucus and Central Committee members and the general public attended the festival organized by the HDP Youth Assembly with the motto, "We started young we will finish young" in the Apê Musa Peace Park in Van. Banners reading "We started young we will finish young" and "Youth organized against fascism" were put up in the festival grounds.
HDP Amed MP Dersim Dag gave a speech after a minute's silence for those who lost their lives in the struggle for freedom. Dag stated her condolences for former HDP MP Ibrahim Ayhan, who lost his life after a heart attack in Hewler during the weekend.
Dag said the youth will break through the dirty war policies and the isolation in Imrali: "Policies of assimilation, denial and annihilation haven't produced results to date, and they won't in the future."
Dag stated that the AKP/MHP fascism targets not only the Kurds in Turkey but all the Kurdish people in the Middle East: "Blinded by hatred, they attack even the Saturday Mothers. They know no principle, no morality. They prevent us from burying our dead. AKP fascism has been imposing a ruthless isolation upon Mr. Öcalan. The whole world now sees the isolation. They call it disciplinary punishment and don't even bother to hide it. They are afraid of our struggle, our resolve. Because we have prevailed, they know we will prevail so they resort to all kinds of dirty methods."
Musician Kadir Cat gave a concert after Dag's speech.