Writer Herdem Merwanî joins Vigil for Justice carried out by relatives of ill prisoners
Writer Herdem Merwanî, daughter of Abdülhalim Kırtay said that "mothers have given hope and morale to everyone."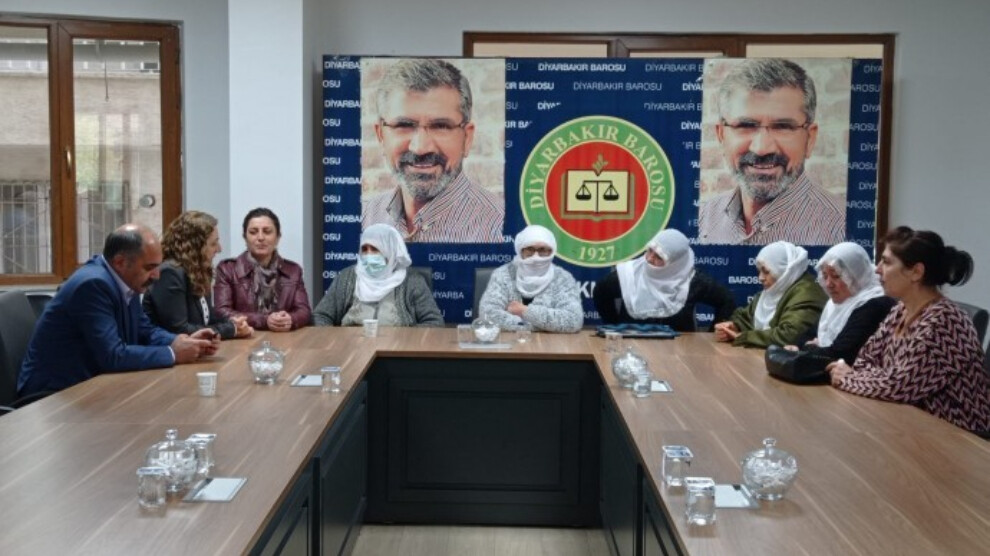 According to the data of the Human Rights Association (İHD), more than 1,600 ill prisoners, 604 of whom seriously, are in prisons. While the authorities are keeping their silence on the issue of ill prisoners, the Vigil for Justice launched by the relatives of the prisoners in Diyarbakır Bar Association to draw attention to the condition of ill detainees continues on its 16th day.
Writer Herdem Merwanî is the daughter of Abdülhalim Kırtay, who has been in jail for 30 years and is in İzmir Şakran T Type Closed Prison, joined the Vigil for Justice by ending the hunger strike she was on at home demanding treatment for ill prisoners. The author called for the action carried out by the mothers to be supported by everyone.
It's getting worse day by day
Merwanî said the conditions of his 73-year-old ill prisoner father are getting worse and worse. "He went to Şakran for treatment, but his condition got worse. It gets worse day by day. Going to receive treatment also turns into another form of repression. When they go to a hospital, they are quarantined for 15 days. These people are already in isolation and the quarantine is useless as they are already in isolation. There is always pressure and violence used against them. They officially make them dead people. We know that if this continues, bad things will happen in the end."
Merwanî said: "I have tried to make my voice heard everywhere for 3 months for the condition of ill prisoners. I then I ended my protest and decided to join the families at the vigil. Because mothers are carrying out such an important action. Everyone should support them."
'The enemy policy'
Pointing out that the state implements very special policies on detainees, Merwanî said that "dirty policies are being carried out on political prisoners. Coffins are coming from dungeons every day and they want to make it a normal thing. But we will never accept this. Amnesty and laws have been enacted many times. While murderers and rapists benefited from this amnesty, political prisoners were left in prison. Hostile policies are applied. For example, how old is my father? He has very little life left. What anger and hatred is this? That's why we don't have any hope from the state, but the state should comply with the laws. Our hope is in the people. All political and civil institutions should do their part in this regard."
Mothers have hope
Stating that she will support the Vigil for Justice until the demands are met, Merwanî said: "I want to share my hope with those of the mothers. They have been a source of hope and morale for us. I wanted to participate with my small voice, but everyone should participate so that we can make a big impact. Let's turn this small light into a big one."
Calling all segments of society to show their solidarity, Merwanî said: "This action is a defense of Kurdishness. Because prisons are the mirror of our conscience. All Kurdish parties should protect their honour."