16-year-old demonstrator shot dead in Sulaymaniyah
A 16-year-old demonstrator was shot dead by KDP security forces in Sulaymaniyah, Southern Kurdistan, during protests against the autonomous government. Three other people were injured.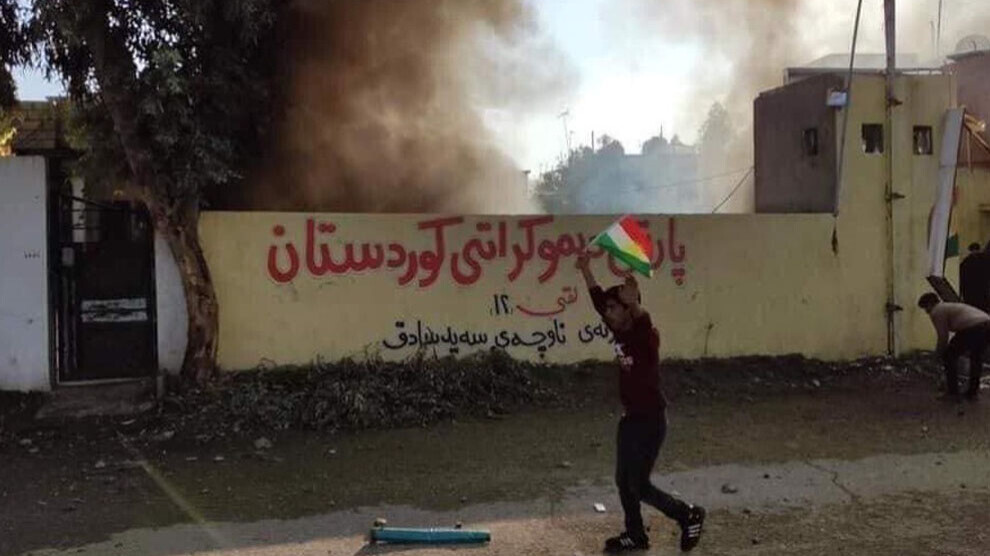 A 16-year-old youth was shot dead by KDP security forces during anti-government protests in Said Sadiq, Southern Kurdistan. Three other demonstrators were injured, reported to the NRT television station by Şerif Rahim, a spokesman for the health authority in Chamchamal.
Spokesperson for Chamchamal Health Directorate Sharif Rahim told NRT that a 16-year-old protester was killed and three other people were injured during protest in Said Sadiq, a district located southeast of Sulaymaniyah city.
The demonstration in Said Sadiq, about 50 kilometers east of Sulaymaniyah, took place in the course of the Southern Kurdistan-wide wave of protests against the political elite in Hewlêr (Erbil), mismanagement, corruption and the high unemployment. For the sixth day in a row, there have been mass demonstrations in the region again, in which mainly workers from the education sector and public service took part, demanding outstanding wages and protesting against salary cuts. Many of the youths who have also been on the streets of Southern Kurdistan for days are the children of civil servants.
In Said Sadiq, hundreds of people gathered on the main road and blocked the Sulaymaniyah-Halabja traffic route. The offices of local parties were set on fire at several points, and then the crowd moved in front of the KDP's quarters. The security forces stationed there then fired live ammunition into the crowd, reports the RojNews agency. A video shows how shots continue to be fired while protesters evacuate injured people.
Video: RojNews