267 corpses in Garzan Cemetery of Martyrs exhumed and taken away
Corpses of 267 HPG, YJA Star guerrillas and YPG/YPJ fighters were exhumed from Garzan Cemetery in Bitlis province and taken to an unknown location.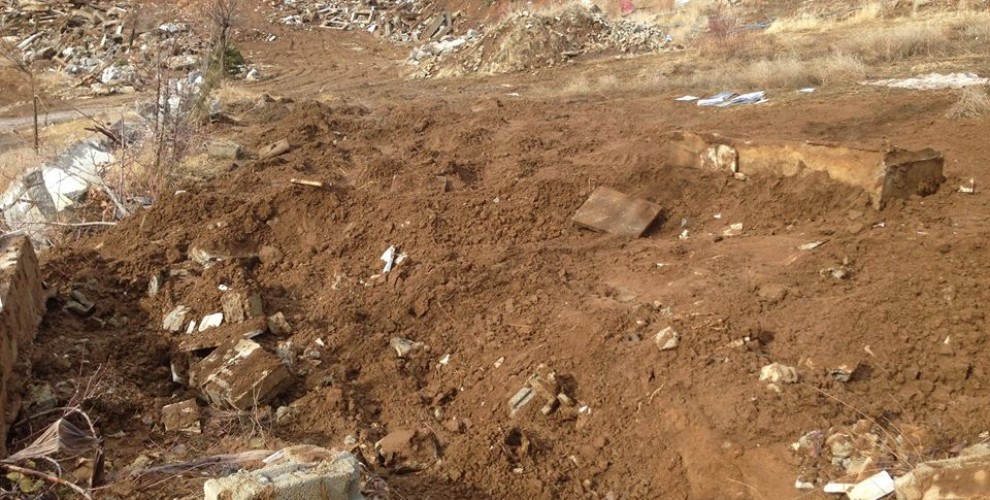 As a result of the attack on Garzan Cemetery in Bitlis province, all the graves were completely destroyed. Corpses of 267 HPG, YJA Star guerrillas and YPG/YPJ fighters buried here were exhumed, including the body of YPJ (Women's Defense Units) fighter Dilan Bingöl who had lost her life during Kobanê resistance in 2014.
YPJ fighter's father Lezgin Bingöl, who made a statement on social media, said the following; "This graveyard is known as Garzan Cemetery of Martyrs. After hearing that the cemetery had been demolished by security forces recently, I submitted a written appeal to Bitlis Governorate on 18 December 2017. My daughter Dilan Bingöl was also buried there. In my appeal, I stated that I wanted to visit my daughter's grave and asked to be informed if there was a prohibition on that region. The Governorate officials referred my appeal to the gendarmerie on the grounds that the area was under the gendarmerie's control. On December 19, gendarmerie called me and said '267 corpses in that cemetery were exhumed and sent to Istanbul Forensic Medicine Institute on the governorate's instruction'.
I then went to the cemetery in the village of Yukarı Ölek on December 20. There I saw that my daughter's grave was not there. The grave had been demolished and my daughter's bones had been exhumed and taken away. There is nothing left of the graves in the cemetery. When I looked around, I saw that all the other graves were in the same situation. I therewith appealed to Bitlis Chief Public Prosecutor's Office on December 21. I wanted to learn about the aftermath of my daughter's corpse and filed a criminal complaint against those responsible. We had already buried my daughter there after receiving a burial and transfer permit from the Forensic Medicine Institute of Urfa. An investigation was launched against me and my wife in connection with the burial afterwards. We stood trial and we were acquitted. My daughter being subject to repeated forensic medicine procedures despite her clear identity being known, cannot be explained with any provision of law. It is understood that we are facing a case that will last long and in which we will be justified."