30 kolbars killed by Iranian forces in 4 months
Iranian forces have killed 30 kolbars in the past 4 months.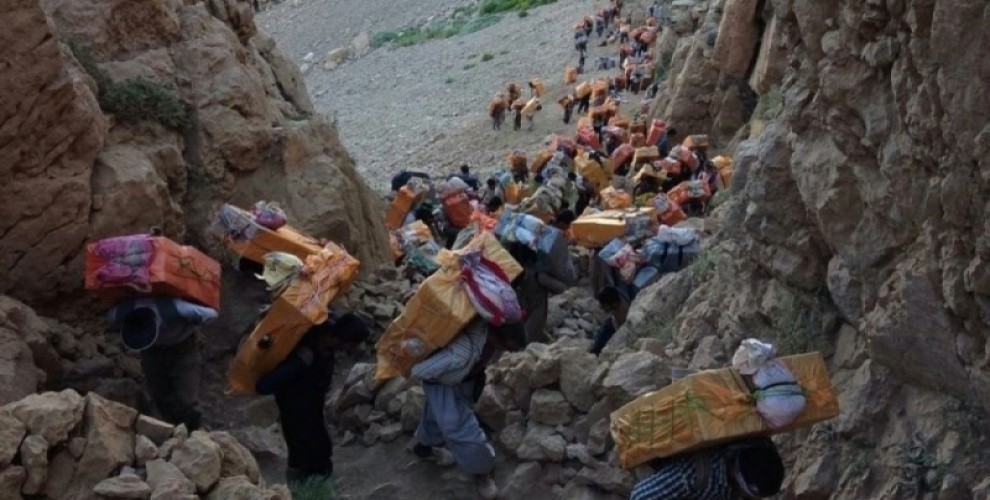 The Iranian regime continues its attacks against kolbars, load carriers for daily wage who earn a living at the border between Rojhilatê (Eastern) and Bashurê (Southern) Kurdistan.
Kolbarnews reported that attacks by Iranian Pasdaran forces, namely Revolutionary Guards, have left 30 kolbars dead and 55 others wounded during the past 4 months.
80% of the slain kolbars died as a result of gunfire by Pasdaran forces, while the others died after falling down cliffs and rocks while trying to escape from attacks.
5 KOLBARS MURDERED IN 15 DAYS
During the past 15 days, Iranian Revolutionary Guards have directly targeted kolbars at Mako, Salmas, Sardasht, Piranshahr, Chaldiran and Urmia borders, killing 5 kolbars and wounding 8 others.
During the past 4 months, 4 thousand kolbars or kesibkars (border traders) were taken into custody at Rojhilat border. More than a thousand horses and mules were seized and brutally massacred by Iranian Pasdaran forces.