Academics join the boycott in South Kurdistan
University lecturers in the city of Sulaymaniyah in South Kurdistan are boycotting the government since they do not receive their salaries.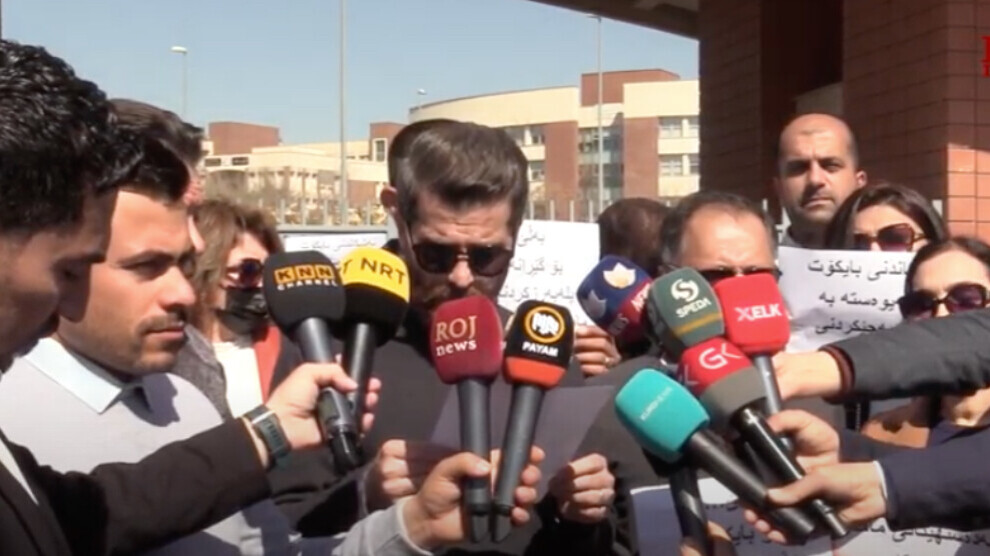 Although the Baghdad government regularly funds the Kurdistan Regional Government for the payment of salaries, public employees continue to face non-payment, which causes strong reactions and protests.
There have been strikes and boycotts in many sectors in recent days.
Lecturers and staff of Sulaymaniyah University have also started to boycott the government and refused to work on Tuesday.
Lecturers and staff of the university announced the boycott in a press release in front of the university. They demanded that salaries be paid immediately.
Since the beginning of the week, hundreds of workers and teachers have organized demonstrations to boycott the government in Hewler's Koyê district, Sulaymaniyah, Germiyan and districts in Raperin because they could not receive their salaries.
On March 27, the Iraqi Ministry of Finance allocated 200 billion dinars for public officials working in the Kurdistan Region and transferred it to the Kurdistan Region's Finance Ministry.
The Kurdistan Regional Government has long been accused of massive corruption, which sparks the public's reaction.