An attack helicopter and 7 positions of the Turkish army damaged in guerrilla actions
HPG and YJA Star guerrillas continue their actions against the Turkish occupation army in the guerrilla areas in southern Kurdistan.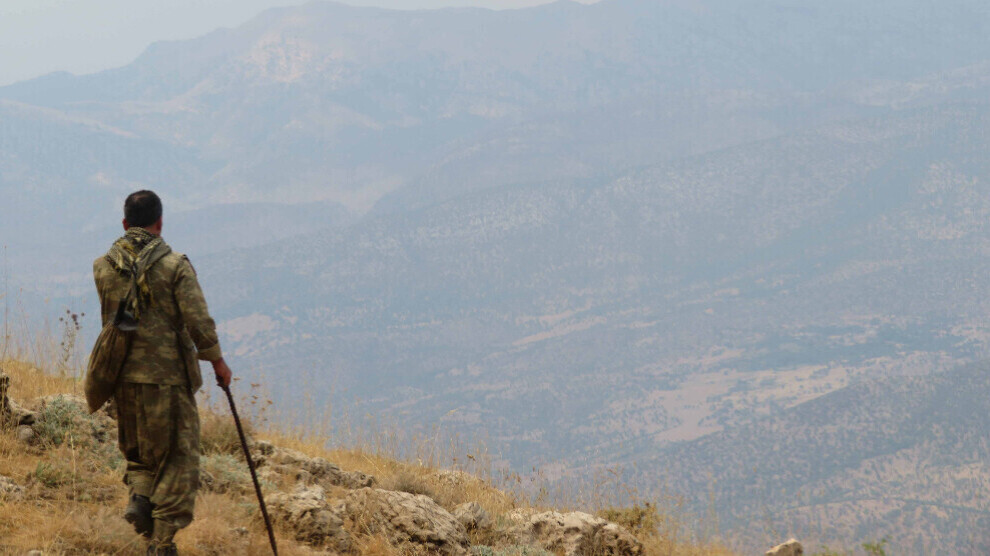 YJA Star (Free Women's Troops) and HPG (People's Defence Forces) continue the resistance against the Turkish invading forces in the guerrilla-held Medya Defense Zones in southern Kurdistan (northern Iraq).
The HPG Press Center statement on Monday gave the following information about the guerrilla actions on 17 September:
Girê Cûdî Resistance Area
YJA Star guerrillas struck the Turkish occupation forces with heavy weaponry at 08:00 and 12:00, damaging 2 positions.
The occupiers were targeted by the guerrillas with heavy weaponry at 14:50, 15:27 and 17:00, leaving 2 more positions damaged.
YJA Star guerrillas struck the Turkish forces with heavy weaponry at 18:00 and damaged a position.
One member of the occupation forces was shot dead by a YJA Star sniper at 20:00.
Girê Amediyê Resistance Area
The invaders trying to get stationed in the area were struck by the guerrillas with heavy and automatic weapons and at 13:15 and 16:16, and two positions were damaged.
Zap region
The occupation forces in Sîda Resistance Area were hit by the guerrillas with heavy weapons at 12:00 on 16 September.
Metîna region
At 20:40 on 17 September, guerrillas intervened against Turkish helicopter activity in Girê Ortê Resistance Area. One of the attack helicopters was hit with automatic weapons and damaged, forced to retreat from the area.
Guerrillas also intervened against a Sikorsky helicopter on a mission to airdrop troops in the area and had to leave the area.
Attacks by the Turkish army
The Şehîd Delîl front in the west of the Zap region and Metina were targeted by attack helicopters and artillery attacks.