Avalanches in Van: Death toll rises to 38
So far 38 people have been recovered dead from avalanche crashes in Van. According to the latest information, 53 people were injured. It is not known whether any more people have been buried by the snow.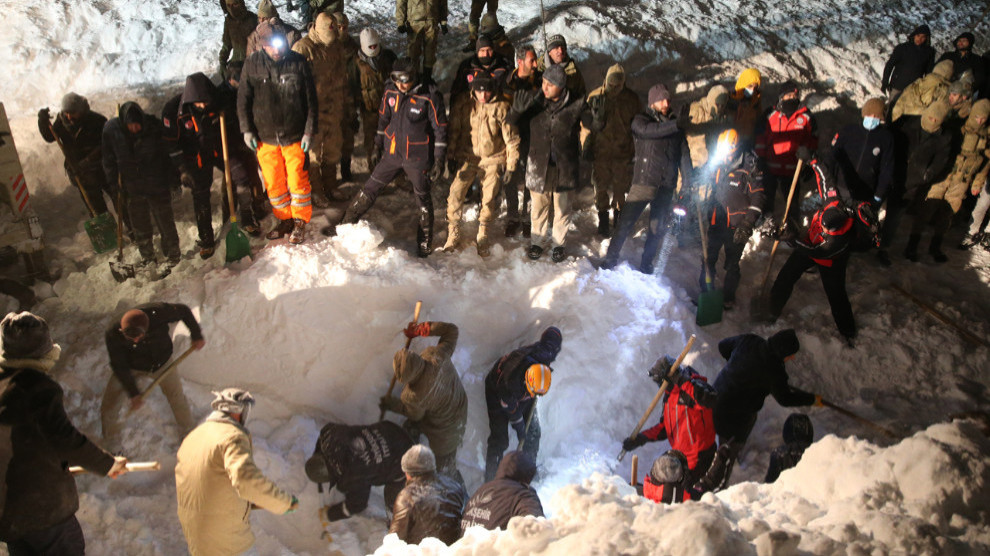 In Bahçesaray district of Van province, a minibus and a construction machine were swept away by an avalanche late Tuesday afternoon. During the rescue work, a second avalanche occurred at 12 noon today and hit part of the rescue team. A total of 38 dead have been recovered so far, including soldiers, village guards and firefighters. According to the Turkish disaster and emergency management presidency AFAD, 53 people were injured. It is not known whether there are more people under the snow masses.
In a joint statement, HDP co-chairs Pervin Buldan and Sezai Temelli criticized the inadequate protective measures in the event of natural disasters: "The disasters taking place may be natural, but they are exacerbated by the fact that the necessary precautions are not taken during rescue operations."
The HDP co-chairs expressed their condolences to the families of the victims and wished the injured a speedy recovery. A delegation of the HDP including MP Murat Sarısaç is currently staying in the affected area.