Body of Kurdish martyr not given to her family for 5 years
The body of Nevin Dinç, who was martyred during the self-government resistance in Yüksekova, has not been delivered to her family for 5 years.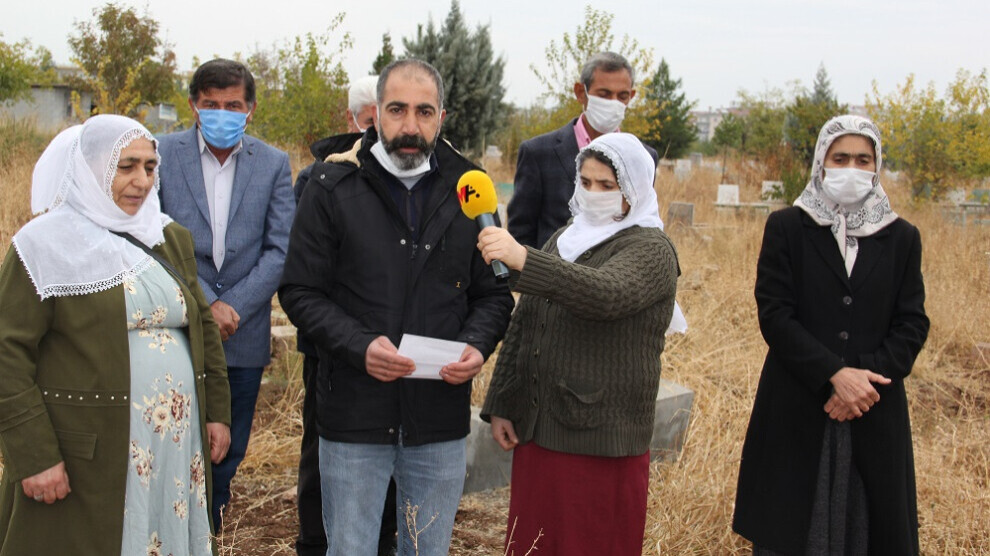 The Solidarity with Families Who Lost Their Relatives in the Cradle of Civilizations Association (MEBYA-DER) held a press release in Amed (Diyarbakir) regarding the case of Nevin Dinç, who was martyred in Yüksekova district of Hakkari 5 years ago and whose remains have yet not been handed over to her family.
Dinç's family and MEBYA-DER members attended the press conference in the Yeniköy Asri Cemetery in the central Bağlar district. MEBYA-DER Co-chair Şeyhmus Karadağ stated that Dinç's body was taken to Erzurum, and after three months, family members went to the city for DNA testing and gave the blood sample, and the DNA results were reported to family members two months later.
Mother Sabahat Dinç revealed that they called the authorities to get the remains of their daughter two months later, as a result of the DNA test results, but when they said the name of their daughter, they were replied that their daughter was a "terrorist" and therefore there was no prosecutor to deal with the case. Dinç recalled that they went to Erzurum twice in 2016 and applied to the prosecutor's office, but they could not get any results. She stated that the body of her daughter was buried in the cemetery of the nameless in Erzurum. Mother Dinç requested that the body of her child be given to them. Remarking that what was done was unlawful, mother Dinç added; "What do you want after death? They do not tolerate us taking our dead bodies even. This persecution must finally end."