Co-mayors of Batman released with travel ban
The co-mayors of Batman, who were arrested on Monday, have been released with a ban on leaving the country.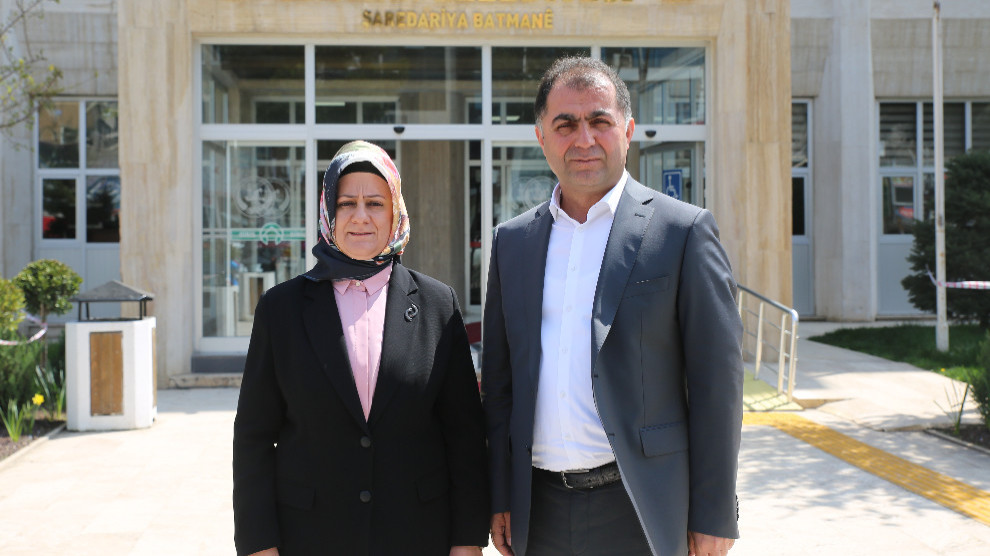 The co-mayors of the HDP-run Batman municipality, Mehmet Demir and Songül Korkmaz, who were arrested on 23 March, have been released after appearing in court on Thursday. Both HDP politicians were banned from travelling abroad.
At the beginning of the week, the Turkish Ministry of the Interior removed the democratically elected co-mayors from eight HDP-run municipalities from office and appointed trustees in their place. Besides Demir and Korkmaz, other mayors were also arrested.
Silvan co-mayor Naşide Toprak and Lice co-mayor Tarık Mercan were released on condition of house arrest and travel ban, while Eğil co-mayor Mustafa Akkul was remanded in custody for alleged "membership to an illegal organization".
Two activists of the TJA (Free Women's Movement) who were arrested in Batman on Monday, have been remanded in custody on Wednesday.
BACKGROUND
On March 23rd, Turkish police raided several HDP-run municipalities and houses in multiple Kurdish localities, detaining many elected mayors, and unlawfully replacing them with appointed Turkish government officials known as the "trustees."
The newly seized HDP-run Kurdish municipalities are as follows: Batman (city center of the province of Batman), Silvan, Ergani, Lice, and Eğil (four districts of Diyarbakir), Güroymak (district of Bitlis), Gökçebağ (town in Siirt), and Halfeli (town in Iğdır).
Including these new cases, Turkish government has officially appointed trustees to a total of 40 HDP-run municipalities since the local elections held on 31 March 2019. (This number excludes the 6 HDP co-mayors who won the elections but denied of their certificates of election with the excuse that they had previously been dismissed from their jobs by emergency rule decrees).
In addition to current detentions, 21 Kurdish co-mayors elected on 31 March 2019 remain behind bars. (Most recently, on 9 March 2020, Dr. Selcuk Mizrakli, co-mayor of Diyarbakir metropolitan municipality, was sentenced to 9 years, 4 months and 15 days with the typical charge of 'membership in a terrorist organization' after a trial that was super-accelerated by the government.)