Dağ and Er jailed in Hewler go on hunger strike against violations
Mazlum Dağ and Abdurrahman Er are on hunger strike because their human rights are being violated in Hewler prison. Families sent a message to Hewler Administration, demanding, "Stop harassing Kurdish youth!"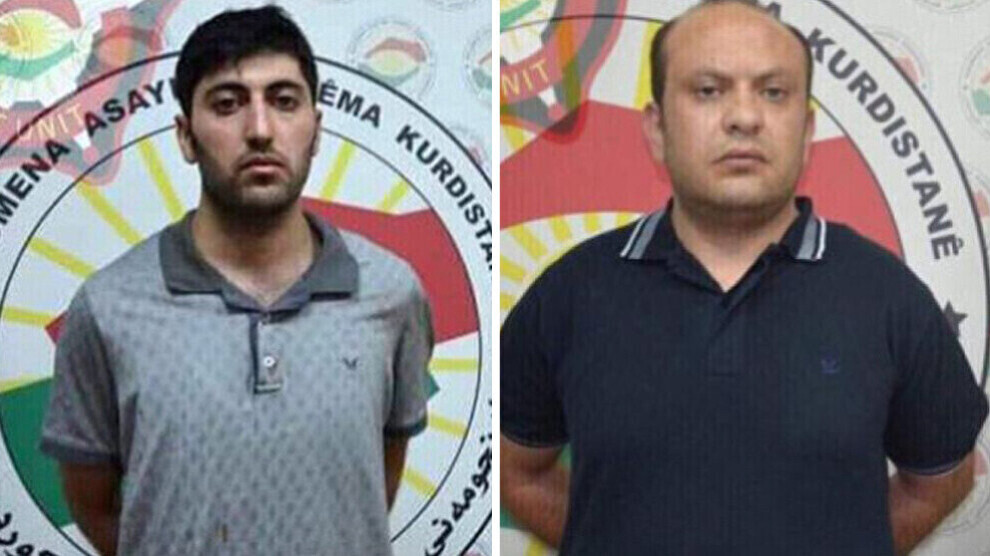 In Southern Kurdistan, Kurdish youngsters Mazlum Dağ and Abdurrahman Er were prosecuted and condemned to death as a result of Turkish governmental pressures following the July 17, 2019 incident in Hewler, the capital of Southern Kurdistan.
Speaking to ANF about the harsh treatment, Abdurrahman Er's uncle Necmettin Er and Er's aunt's son Yılmaz Polat demanded that the severe abuses of the Kurdish youth's rights be stopped as soon as possible.
ER: HEWLÊR SHOULD STOP ACTING HOSTILE
"The most basic human rights of Mazlum Dağ and Abdurrahman Er are being violated, after they were condemned to death for allegedly killing MIT member Osman Köse," Necmettin Er remarked.
"The Hewlêr Administration deprives them of numerous fundamental needs, such as preventing them from seeing their family members in prison, preventing them from receiving and sending letters, and blocking money and clothing aids from being provided."
Necmettin Er stated that Er and Dağ have been on an indefinite hunger strike since Saturday in protest of the Hewlêr Administration's harsh actions. Uncle Necmettin Er urged the relevant authorities, particularly the Hewlêr Administration, to "stop oppressing the youth of Kurdish people."
POLAT: THEY ACT IN ACCORDANCE WITH TURKEY'S INTERESTS
Yılmaz Polat pointed out that the death penalty imposed on Dağ and Er was unjust and stated, "This judgment is not the decision of the Hewler Administration itself, but rather a decision reached in accordance with the interests of the Turkish state."
"As their families, it is unacceptable to us that Kurdish youngsters in Kurdish territory are subjected to enemy law and treated as captives. The Hewler Administration should end the inhumane treatment of these people, who are fighting for their people in the Kurdish region as Kurds and as human beings, as soon as possible. Kurdish youths should not be murdered at the hands of Kurds. Again, we urge the international community, particularly human rights organizations, to be aware of these violations," Polat said.
In October 2020, an initiative was created in Switzerland to abolish the death sentences of Dağ and Er.
RELATED NEWS: