Day 37 in Hewler hunger strike
The hunger strike launched by the HDP in Hewler is on day 37. HDP member Nasir Yagiz continues his unlimited nonalternating hunger strike as well.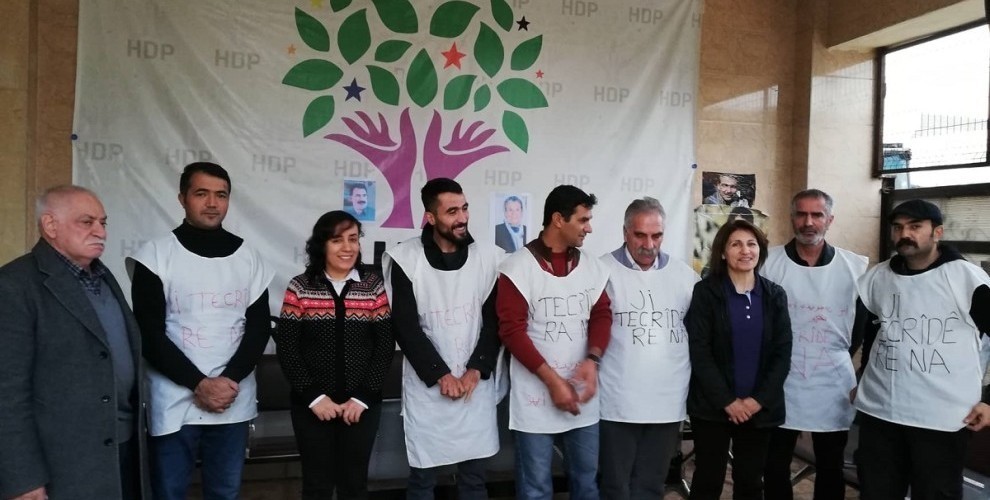 The hunger strike launched under the lead of the HDP South Kurdistan Representation Office to protest the isolation imposed upon Kurdish People's Leader Abdullah Ocalan continues on day 37. The 19th group has taken over today.
HDP member Nasir Yagiz has continued a hunger strike separately, without alternating, since the day the hunger strike started.
HDP Bashure Kurdistan Representative Muzeyen Gunes said they will continue their protest until the end and added that there must be a meeting with Ocalan as soon as possible.
Gunes called on the UN, the CPT and human rights organizations to fulfill their responsibility and take action against the isolation.