Delegation from North Kurdistan visits mass graves in Shengal
The emotional visit was to the village of Herdan.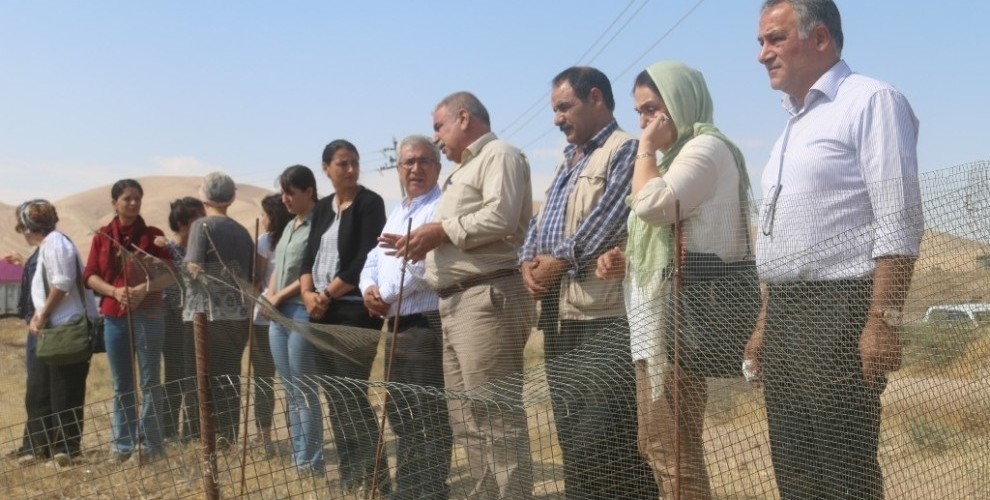 A delegation from North Kurdistan composed of HDP (Peoples' Democratic Party), DBP (Democratic Regions' Party), DTK (Democratic Society Congress), TJA (Free Women's Movement) and Syriac Federation members, had traveled to Shengal on the 4th anniversary of the Shengal Massacre.
The group visited the mass graves of Yazidi people in Herdan village on Sunday.
HDP Batman deputy Feleknas Uca, HDP Amed deputy Imam Taşçıer, PADÊ (Yazidi Democracy and Freedom Party) representatives, as well as a large number of people, were among those who visited the mass graves.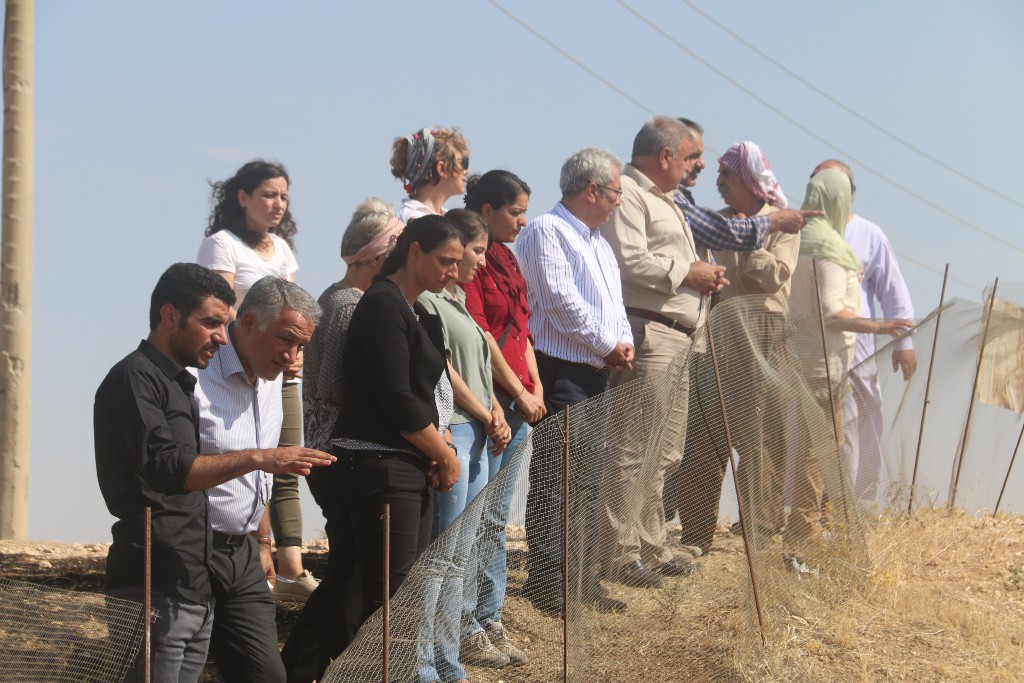 HDP Amed deputy Imam Taşçıer, Reşo Qasim and PADE executive Amer Saleh delivered speeches.
Imam Taşçıer said that the massacre against Yazidi people will never be forgotten.
"As we know hundreds of people were murdered in the village of Herdan, hundreds of women and children were kidnapped. The Yazidi people were assaulted many times. Four years have passed since the 2014 massacre, which was so heavy, and many people are still in the hands of the DAESH mercenaries. We need to organize more of our Yazidi people. We need to work harder to heal the wounds. We will do whatever it takes to prevent further massacres".
Reşo Qasim, himself from the Herdan village, stopped in front of a mass grave, where two of his kids are buried.
He said: "I once again remember the victims. The people of Herdan were massacred on 3 August 2014. Many people in the area were killed. Most of them were children. So many women and children were kidnapped by the mercenaries. There are 3 mass graves here and there are at least 60 people in each mass grave. These mass graves also contain two of my children and my nephew".
Reşo Qasim added: "Yazidi people have suffered a lot, we have been massacred. I hope this will be the last massacre we have to face. The more we organize ourselves as Yazidi people, the more we prevent massacres."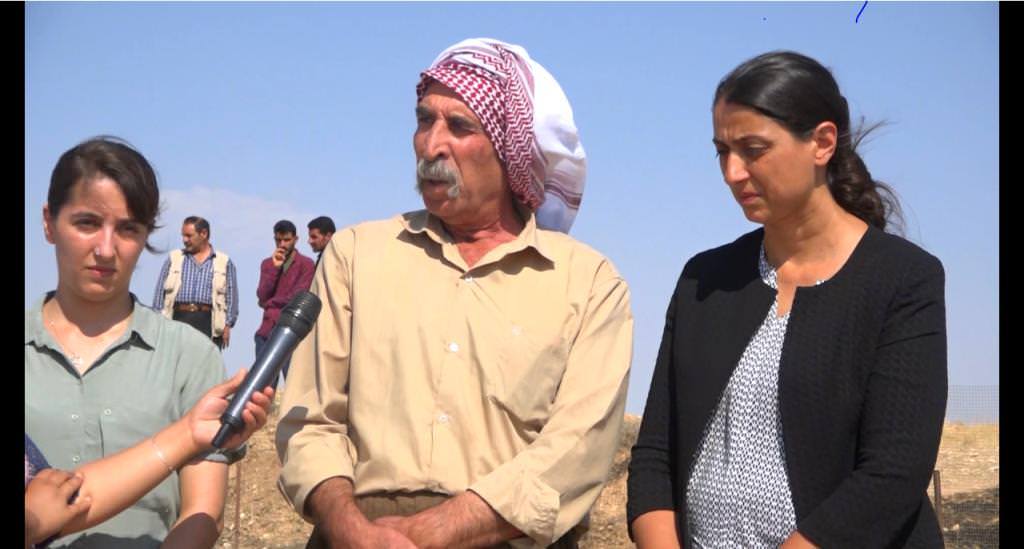 Amer Saleh, an executive from PADÊ said: "The people of North Kurdistan have been very helpful during the hard days the Yazidis went through. If it were not for the freedom fighters, not a single Yazidi would have survived. They fought for days to expel the DAESH mercenaries out of our land, many fell martyrs. After 3 August, we got together and organised as Yazidi community. The Yazidi people will never forget what has been done to them".