Demonstration for hunger strikers in Amed
Solidarity with hunger strikes against the isolation of Öcalan is growing.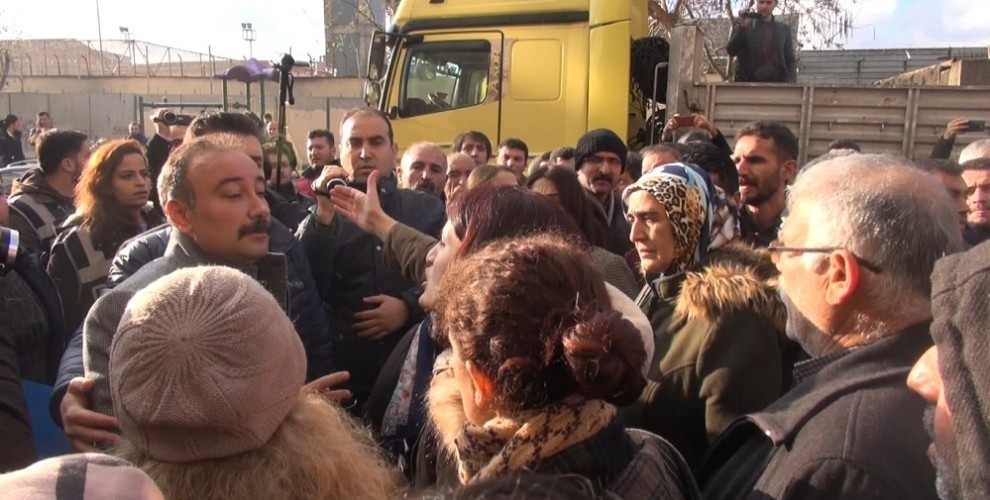 Peoples' Democratic Party (HDP) Amed branch organised a march in solidarity with DTK (Democratic Society Congress) co-chair and HDP MP for Hakkari, Leyla Güven, who is on the 64th day of her hunger strike demanding an end to the isolation regime imposed upon Kurdish People's Leader Abdullah Öcalan. The Kurdish leader, who is held in the Imralı High Security Prison Type F since 1999, hasn't been allowed to meet with his lawyers since July 27, 2011 and with his family since September 11, 2016.
During the march from HDP provincial branch Office to Diyarbakır E Type Prison where Guven is held hostage, people chanted slogans like "Leyla Güven is our honor", "Political prisoners are our honor" and "Freedom for prisoners".
Police blocked the demonstrators as they gathered in front of the prison, upon which HDP Amed MP Semra Güzel made a statement.
Güzel said HDP Amed branch held a meeting addressing the isolation of Öcalan and hunger strikes launched in protest, noting that they received suggestions from the people that attended the meeting.
One of the suggestions put forward during the meeting was to stage a march, said Güzel and added; "Today we came here upon the demand of our people. However, we were prevented from gathering in front of the prison. We will definitively remove the barricades and continue our struggle until the isolation is broken."