Deposed HDP mayor sentenced to prison on terror charges
Gülistan Ensarioğlu, the deposed co-mayor of Egil, is another Kurdish politician who has been sentenced to many years in prison in connection with the investigation against the civil society umbrella organization DTK.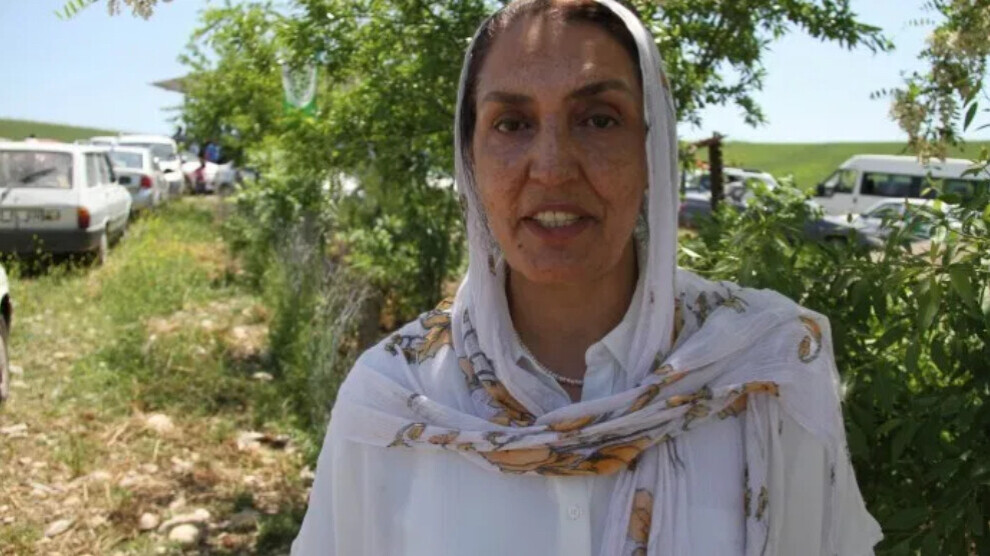 Gülistan Ensarioğlu, the deposed co-mayor of Egil, has been sentenced to six years and three months in prison in Amed (tr. Diyarbakir). The guilty verdict is related to proceedings against the civil society umbrella organization DTK (Democratic Society Congress), which, despite an assessment to the contrary by the European Court of Human Rights (ECHR), has been declared a "PKK structure" by the Turkish state and is being treated accordingly by the judicial authorities. The criminalization of the DTK goes hand in hand with a political campaign of extermination against the Kurdish part of the population, which has now been going on for six years.
Up to 15 years in prison demanded
The charge against Gülistan Ensarioğlu, who ran for the HDP in the March 2019 local elections and was elected co-mayor of the district of Eğil and removed from office after a year at the instigation of the Turkish Interior Ministry, was "membership in a terrorist organization." The politician had been temporarily detained last September in a large-scale operation against the DTK and released after questioning only on reporting conditions. Ensarioğlu denied the allegations against her.
"Collection of digital evidence"
The prosecution requested a sentence of seven and a half to 15 years in prison for the politician. The "collection of digital evidence" was used as proof, but according to defense attorneys Feride Laçin and Uğur Bingöl, it was not related to their client. In the proceedings against Ensarioğlu, there was also no recourse to the testimony of a supposed witness for the prosecution from the pool of key witnesses compiled specifically for trials against Kurdish politicians. "We demand that our client be acquitted. Apart from an alleged membership in a purported terrorist organization, there is nothing against Ensarioğlu," the politician's legal counsel explained. The court apparently saw things differently, but this is not surprising. The Turkish judiciary is not independent and is controlled by the government. The verdict against Gülistan Ensarioğlu is not yet final.